DUSTIN BARCA WENT FROM PROFESSIONAL SURFING TO MMA FIGHTING, BUT NOW HE'S TRYING TO BEAT OUT BERNARD CARVAHLO JR. IN THE KAUAI MAYORAL RACE.
It isn't easy fighting against government corruption and some of the largest GMO giants in the world, and for Dustin Barca, that means waking up at 6am. Family comes first, and this morning Barca is helping his kids make poi, the pudding-like staple in Hawaiian cuisine made from taro root, but that's just the beginning of the Kauai mayoral candidate's day, which lately has been filled with events and meetings with local constituents.
A native of Kauai, the fourth-largest most northern island of the Hawaiian archipelago, the 32-year-old father of three once rode the waves as a professional surfer before becoming a Mixed Martial Arts (MMA) fighter — "The two biggest things in Hawaii are surfing and fighting," he says — and then he set his sights on a completely different path: running for mayor of Kauai.
Barca grew up with a younger brother and a single mother, who struggled to make ends meet by working three jobs, so he grew up surrounded by the community. Barca says then around 5-years-old, he got on a surfboard for the first time at Hanalei Pier. "A big group of us who started surfing together just ended up being competitive with each other," he says. The Hawaiian surf company Town & Country started sponsoring him, then Oakley. As a teenager, he began competing and progressed quickly.
Barca traveled for years to the world's most beautiful beaches but grew tired of the lifestyle when he started a family with his girlfriend six years ago. "I was burned out on surfing," says Barca. "I was always away from home, I had kids and couldn't see them. I missed the first year of my son's life because I was traveling."
Initially Barca started training in boxing to stay in shape for surfing, "always admiring the humility and respect and everything that comes along with it [MMA fighting], and the mentality of martial arts," he says. After he decided to move on from surfing, he pursued MMA fighting. "I'd go to jiu-jitsu in the morning, boxing in the evening," he says. "I just fell in love with it.
Barca's political aspirations all started when his daughter had eczema, which he later discovered came from a gluten allergy. "I started reading about these companies that were taking over the food industry and the seed industry," says Barca.
Although Kauai is rich in edible plant life like sugarcane, coffee, guava, mango, banana, pineapple, star fruit, avocado, banana and kava, about 90 percent of the food consumed there is imported. In addition, the island is haven for testing genetically modified organisms (GMOs), thanks to its three growing seasons, so companies like Syngenta, Pioneer Hi-Bred and Agrigenetics have set up camp there because they can accomplish testing three times as fast as they can on the mainland.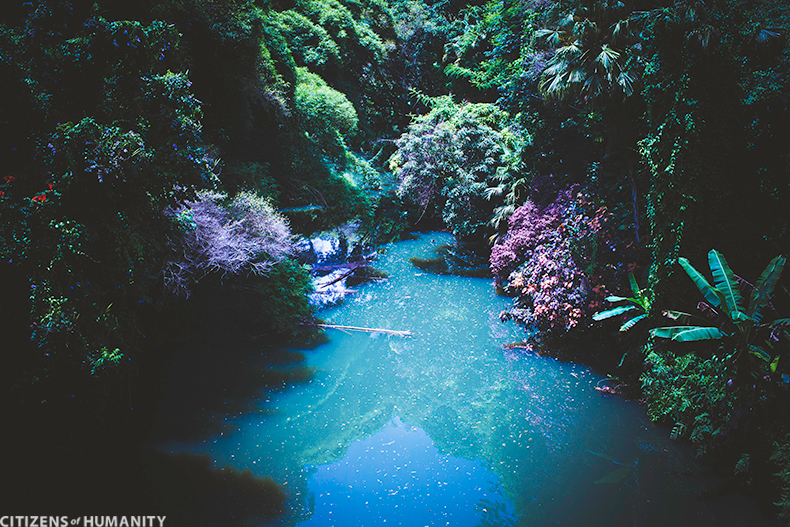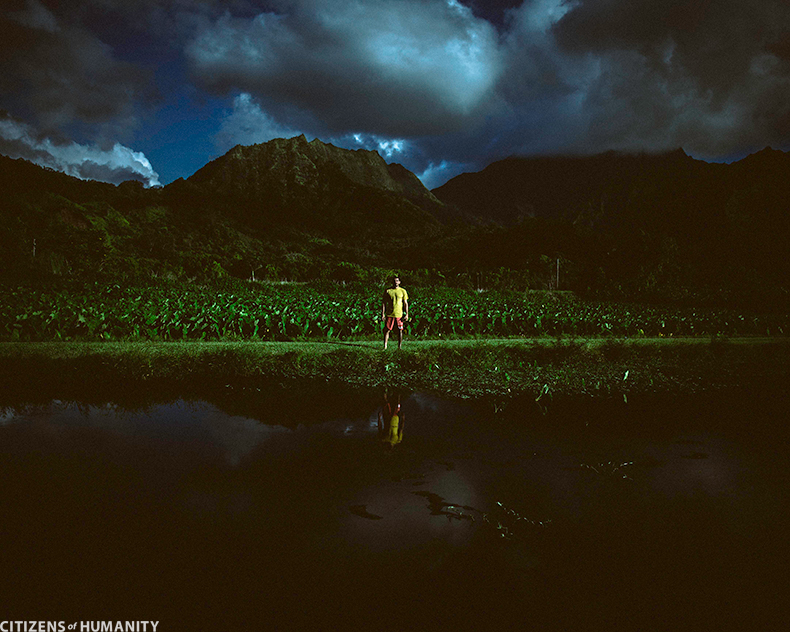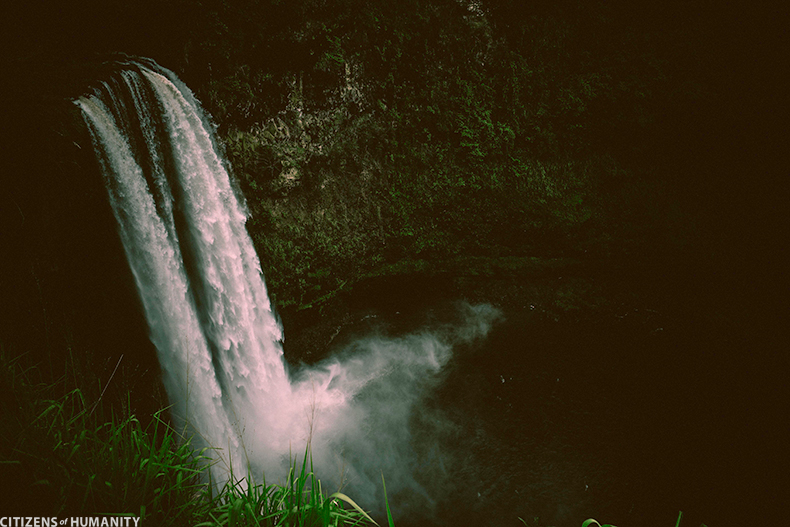 The more Barca learned about the companies, the more he found out about their dark pasts. One company, IG Farben, which eventually became the German chemical company BASF, used to make the gas that killed Jewish detainees at Nazi concentration camps. "These are really heavy companies when you look into their history and see what they've been involved with throughout time," says Barca. "There's been nothing but death and destruction."
On top of that, the American Academy of Environmental Medicine warns against consuming GMO crops. "Several animal studies indicate serious health risks associated with GM food," they warned. Those health risks include infertility, immune problems, accelerated aging, insulin regulation irregularities, and changes in major organs and the gastrointestinal system.
Barca couldn't just stand on the sidelines. He wanted to take a stand, so in 2012 he decided to do so in a big way — at one of the biggest tournaments in professional surfing: Pipe Masters. "I got a sign that says 'Monsanto's GMO food poisons families,'" says Barca. The sign didn't just attract the attention of those who were there to watch the best male surfers in the world compete. It attracted the attention of the media there covering the event. Word spread. "I never expected to make that much of an impact just by doing that, but I did."
The reaction he got during Pipe Masters that year inspired him to organize a march in each of the five islands in Hawaii. The protest in Kauai, which happened to be scheduled the same day as a storm that cause a torrential downpour, still attracted, according to Barca, "2,000 people ready to march for the future of their island."
Activism became Barca's second job. Meanwhile, Barca worked as an MMA fighter to support his family. "I was shooting for my goal of going to fight in the UFC, but a bigger fight came up," he says.
That fight began when he saw incumbent mayor Bernard Carvahlo Jr. announce his run for reelection. What turned off Barca the most about that announcement was that several executives from the companies testing GMO crops on the island stood behind Carvahlo. During his time in office, Carvahlo also mysteriously drained millions of dollars from Kauai's budget, setting the island up for debt. "The corruption is just so in our face and disrespectful, so I thought nobody is going to take this guy out of his seat and he's just going to make bad decisions for our island for another four years that just might affect us forever," says Barca, who made his decision to run for mayor, despite having no political experience, that day.
While critics may say that Barca, a high school dropout, may not be prepared for the mayoral seat, the surfer turned MMA fighter turned activist insists that he's ready. "I went to the world college of learning from every culture in the world," says Barca. "I've been to the ghettos of Rio de Janeiro, I've spent weeks in Johannesburg, South Africa in the worst places. I've seen the worst places in the world. I've seen and learned from many different cultures."
Barca knows very well that if he wins, he won't be able to run the island alone. Along with encouraging residents to eat locally and pushing the GMO companies out, Barca is also fighting for rehabilitation programs because drug abuse is a big problem on Kauai. He also wants to prevent the GMO companies from dumping the run off into the oceans because they're killing the reefs. "Me being mayor isn't going to solve everything, but putting the right people in the right positions is how we're going to solve things,"
These days, Barca isn't getting much sleep as he prepares for the November 4, 2014 election, but for him, the sacrifice is well worth it if it means a better Kauai for his family and community. "I believe in upholding the constitution and I believe in keeping the power to the people and that's what I believe in," he says. "I believe in making the right decisions for people. That's what I'm going to bring to the table."
—