A SKATEBOARDING LEGEND TAKES PAUSE TO DISCUSS HAWAIIAN MICROCLIMATES, TIMELESS SHOE DESIGN AND BUILDING SKATE PARKS FOR THE COMMUNITY.
Danny Way has dominated professional skateboarding for the last 25 years and has still found time to start successful companies and perform unbelievable feats of daring. In 1988, Way went pro at the age of 14. In 1993, he was a crucial part of the founding team of DC Shoes, a company that helped take skate shoes to the masses through the last two decades. Just a year later, in 1994, the death of a close friend left Way in charge of Plan B, a skateboard deck and accessory maker, which he still heads. Picking up numerous X Games gold medals and championships along the way, Way also became known for his outlandish stunts. In 2005, he performed the unique and seemingly impossible trick of ollie-ing over the Great Wall of China.
Today, Way is focusing more on what he calls "giving back." He has devoted a lot of resources to designing, supporting and fund-raising for a series of public skate parks in Kauai over the last six years. His enthusiasm for this project is obvious, and for anyone who knows the amazing skate parks that Way has been involved with in the past, there are high expectations and a lot of anticipation for the forthcoming projects.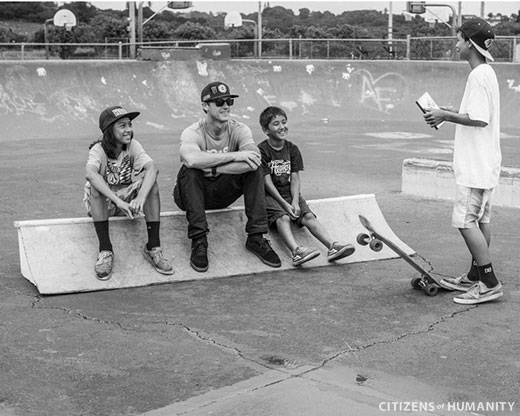 Thanks for taking the time to talk today. How's Kauai?    
Kauai is good, man. Well, it's raining right now, but other than that, it's been good.
That gets right down to a question I wanted to ask. You are designing and building a couple of huge skate parks/ ramps in Kauai, which is a super wet environment—how is that going?
Off and on throughout the day it's sunny and it rains, sunny and it rains, so many times. And due to it being so warm, the water evaporates on the concrete so fast that the rails and surface of the ramp literally take 10 to 15 minutes to dry out. Let's just say this: it's a non-issue.
So where are you at with the skate parks?
We're at a place where we have complete approval from the mayor, the parks and recreation department and the community for the first location in Hanapepe on the west side of Kauai. In addition to the approvals and support, we've raised some money, and the county has some money as well. We think the first part will be under construction and breaking ground hopefully by the end of summer, and completed by the end of the year. And then the plan is to go on to build four more parks over the next few years. So, it's an ongoing project. The first one will obviously be the cornerstone to getting the rest of them built. We just want to get this first one done so we have a benchmark of accomplishment, and then we'll move on.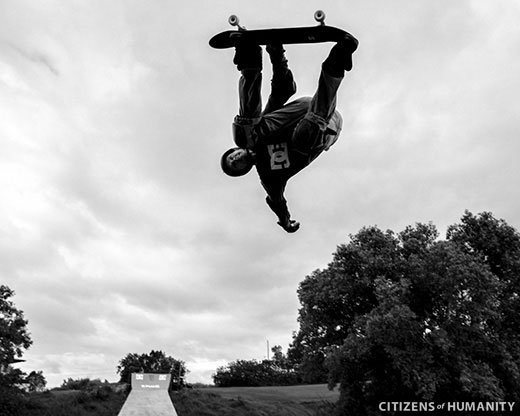 Speaking of benchmarks of accomplishment, I think you've been considered the best skateboarder in the world for quite some time, right?
Oh man, that's a big, big statement, but yeah, I appreciate that.
I recall your pro-model shoe popping on my radar around 1995. Was that your first pro model?
DC launched with my shoe and Colin McKay's shoe, mine being the first pro model, and those were the only two shoes we had for a while. Of course, Colin and I are the founders of DC, so that probably ties in somehow more than just being a team rider or whatever.
That shoe was so good. I still see it around, worn by people who know.
Yeah, well we re-issued that shoe, like two years ago now, and it did really, really well. Apart from a few streamlining touches and a few tweaks that you can't even really see, it was basically the same. It's funny because it's been like almost over 20 years and people are still hyped on it, you know?
Looking back over a pretty amazing career, what are the things you're most proud of?
I think over the course of my career, I'm most proud of being able to grow as a person so that I'm able to use what I've been given in a responsible way. I started skating pro when I was 14 and I'm 39 now, so for the last 25 years I've been building relationships, and now I'm to the point where I can use those connections for the good of others. As I'm getting toward the end of my career, it's really important for me to give back. And I'm proud that people give me the time of day and want to hear what I have to say. I'm proud to be talking to you today.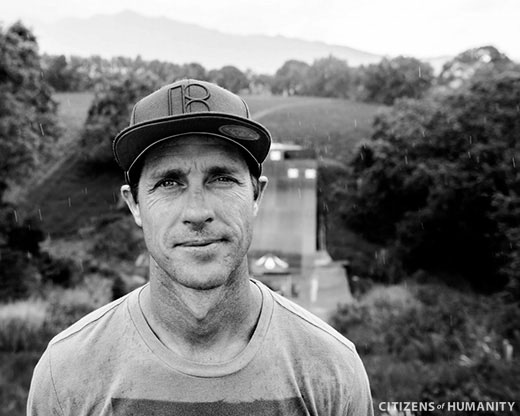 On the opposite note, what was your lowest point in 25 years of being a pro skateboarder?
I would say that back in the early 1990s a couple of events happened simultaneously that were really hard for me to deal with: my friend and mentor at the time, Mike Ternasky, the founder of the skateboard company I rode for at the time and still own today, was killed in a car accident. Then, shortly after that, I had a bad neck injury where I had pretty bad neurological problems and was bedridden for over a year; that time was pretty dark for me. I have a lot of residual effects from that injury still today, but it gave me a lot of perspective on my body. I think some things happen for a reason, as hard as they are to deal with. I have to look at things as a blessing.
As a kid I grew up in a pretty volatile, traumatizing situation, you know, a lot of domestic violence and drugs, so I was in a pretty dark place, but nothing like when I had that injury when I had everything I knew taken away from me. I went from being on top of the world to getting it all taken away and getting left in a dark place with no answers. There were no phone calls and no information on how long it would take to heal and why this or that was happening. So, anyway, that was the worst time.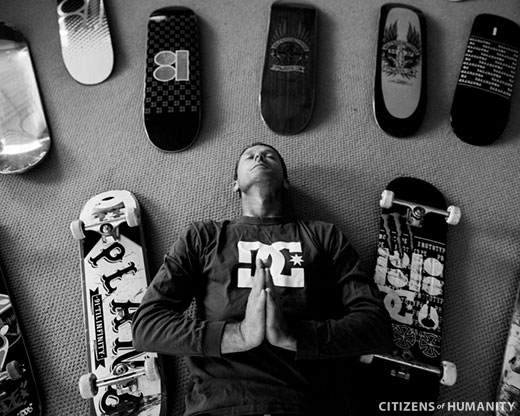 Where did it happen?
I was surfing in Carlsbad, at Tamarack. It was a perfect, sunny, mellow day. Hard to believe something like that could happen on such a mellow, small day.
In a career built on pushing the limits, what's the biggest risk you've ever taken, in business, skating, whatever?
The biggest risk… Well, shit, I've done a lot of "stupid" things and lot of things I didn't see the consequences of. I guess the one story that comes to mind is when we were traveling through Europe on trains when I was a lot younger, going from country to country competing in events and contests. All my friends would end up on the same train, and we would get bored on all-night trains, and we would go out and transfer from car to car on the outside of the train, you know, like on the side at night. It sounds pretty stupid, and it is. I watched my friend do it, and then I did it. As I came back in the train, we entered a tunnel, and I literally felt the wall graze my back. I got in and was looking out the window at a cement wall like 6 inches outside the glass. If I would have waited literally a few seconds… well.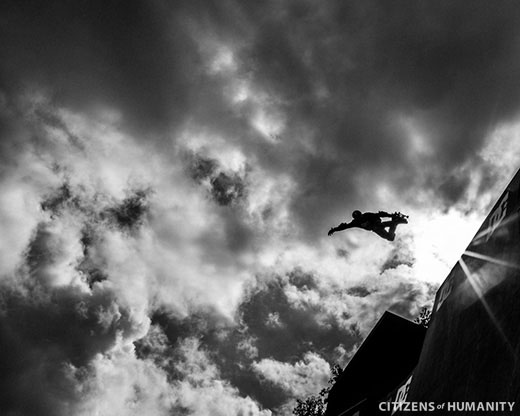 What's one thing skating taught you?
The ability to appreciate what I've been given in my life.
What's one thing that skating made it harder for you to learn?
To follow the rules.
—