IF ANYONE EVER DOUBTED THE EXTENT OF MONEY FLOWING IN AND OUT OF THE ART WORLD, THEY HAD BUT TO LEARN OF THE RECORD $450 MILLION AUCTION SALE IN MID-NOVEMBER OF LEONARDO DA VINCI'S SALVATOR MUNDI PAINTING. OR THEY COULD CHECK IN WITH PROMINENT ART EXECUTIVE AMY CAPPELLAZZO. A MAJOR PLAYER IN THE HIGH-END ART MARKET, IN 2014 CAPPELLAZZO LEFT CHRISTIE'S AUCTION HOUSE, WHERE SHE WAS CHAIRMAN OF POST-WAR & CONTEMPORARY DEVELOPMENT, TO CO-FOUND ART AGENCY, PARTNERS, A WIDE-RANGING ART ADVISORY BUSINESS. AFTER IT WAS ACQUIRED BY SOTHEBY'S AUCTION HOUSE IN JANUARY 2016, CAPPELLAZZO EMERGED AS CHAIRMAN OF SOTHEBY'S NEW FINE ART DIVISION.
BARBARA ISENBERG: Let's start where you started, in Buffalo, New York. Were you interested in art as a child?
AMY CAPPELLAZZO: My hometown had a superb museum, the Albright-Knox Art Gallery, which had a great collection and which I loved. I had a sense of wonder about art, and it was a great inspiration to me as a child. I had a curiosity about making art, but the history and legacy of art was more interesting to me. I pretty much knew early on that I would be more successful on this side of the business.
BI: You began your art career in Miami?
AC: That was the beginning of my real art career, for sure. I had gone to NYU as an undergraduate, worked in New York for a time and gone to graduate school there. But I felt sometimes you have to leave New York, which can be an overwhelming place where it's hard to find your voice. I liked that Miami at that time was very much a city in the making, and it was fun to be part of its becoming a global city in the cultural arena.
BI: Do you recall what your early career goals were around that time?
AC: Definitely. To make art happen, rather than to make art.
BI: How did you go about making art happen? The art world, like so many other industries, has always seemed to me like a boys' club. Was there some success that made the next success happen, or people who were encouraging you?
AC: I don't know about momentum. Sometimes you make life happen and sometimes life happens to you. I have always been a firm believer that you make life happen and sometimes things happen to you, but if they're not good, you make them "unhappen." I have a sense of foolishly thinking I can control my destiny a little bit.
BI: What are your own personal art interests?
AC: I've always been interested in living artists, and I've always been interested in pivotal moments in art history, when artists changed the course of things. I'm always interested in artists who work on the periphery and stayed with their concepts even though they didn't have a market or academic recognition.
BI: Could you give me an example of any of these artists?
AC: For example, a lot of the women artists who are currently getting their due worked for years and years in absentia, without any prospect of financial success in their lives. Now, a lot of them are getting their due, and that's really fantastic.
BI: What do you think changed?
AC: One change is greater recognition of people from other parts of the world and other backgrounds. There is also the desire of art history to expand its canon and the desire of the market to have more inventory to sell.
BI: How would you describe the art market these days?
AC: I feel the art market is in a moment of massive disruption, and that's a very exciting place to be. It's a very exciting time to be a part of this industry, because the marketplace is in constant reconfiguration, recharacterization and redefinition.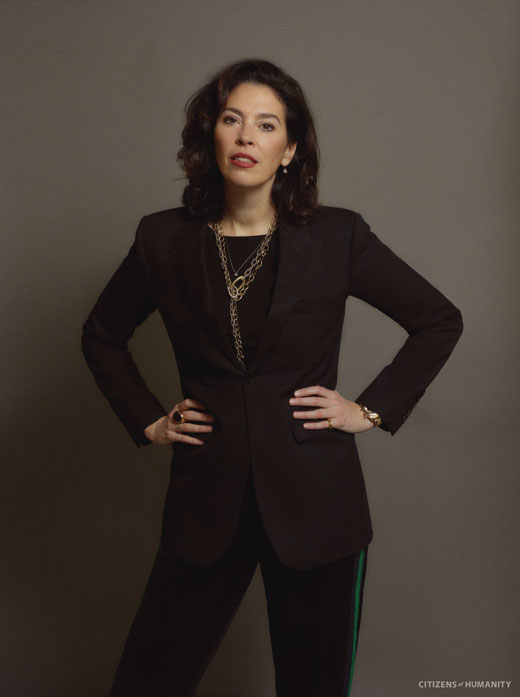 BI: Could you elaborate on how all that spurred you and art advisor Allan Schwartzman to start Art Agency, Partners?
AC: We saw a gap in service that wasn't being filled in the art world. Collectors had questions or needs, and one particular entity couldn't be a full-service entity. There was also a different kind of data and information that collectors were yearning for. I could see that for someone to make a decision to spend many millions of dollars, certain kinds of information were needed or would be useful to help guide that collector. It was hard to go to one place and get all that information. You could get it from a variety of different sources, but it was a lot of work.
BI: What did Art Agency, Partners bring to the table?
AC: I think typically you have a lawyer who does one thing, and you have a financial advisor who gives you a different kind of advice. You have a dealer or friend in the art world who sells you things or helps you sell things when you want to sell them. Ours was the concept of a full-stop shop.
BI: How do you help people curate a collection that's both personal and right for them?
AC: You want them to be comfortable starting the process, so you want to see what they are guided by or what tastes they have and work with some impression of what you think they're going to like. If they're really attracted to Picasso, you wouldn't tell them "No, you should buy these minimal sculptures." You take who they are and what they like and you help them become very sophisticated about it using market data and information about works of art and their value, and collection management.
BI: What about the notion of encouraging love of art as well as seeing it as an asset or commodity?
AC: For centuries, art has been collected because it's been desired and loved. People should always retain that feeling about art. It also has turned into a proper asset class, so you can take a calculating view of it and forget the personal passion, but why do that?
BI: As you help clients with estate planning, are you also encouraging them to think about the legacy side of leaving their collections to museums?
AC: I think a great collection is certainly a way to leave a legacy. There are lots of ways to leave a legacy, as we know, and there are very few ways that are as much fun in the process as art collecting.
BI: I've noticed in interviewing very successful artists that many today are thinking more about what they do with all the money they're making. This seems relatively new to me.
AC: It is relatively new as a service, and we have an artist advisory division so we can help artists structure their own estates and think of their own legacies with their work. Normally you would go to your dealer or lawyer, but never the twain shall meet. But a lot of artists with big markets are getting to a certain age or certain station in life where they want to consider what to do next. We've been very quickly successful in that arena, so it shows we're filling a need.
BI: What's next?
AC: I don't know. I'm just going to grow what we have for a while.
—