Who am I 
I'm not here to bore you with my life story so I shall make it short and sweet. At 16 I began representing my first artist. I still work with him today; his name is Ollie Sylvester. After that, at about 18, I had the good fortune to run into the owner of a central London gallery. Soon after this I curated my first show, titled Human Relations. The theme was erotic and candid photography and featured work by my brother Fenton along with another artist I work with called Mairi-Luise Tabbakh.
In the last year I have launched an artist management agency called Quite Useless. The name is a misnomer. I work with two amazing individuals, Jack Daniels and Ronald Briceno, as well as one of my main sources of inspiration, my wife Mimi. The works that follow will be on display in London at the Benbai by Gamma expo at the OXO Tower, Bargehouse, September 2017.
Art as life 
True art is driven by intention, honesty and time. What I mean by this is that in order to be a true artist and not just a purveyor of posters, one must be totally honest. Not just with yourself but with those who surround you, and eventually with the whole world. It's not possible to call yourself an artist without in some form exposing yourself—the things that make you you. Those elements of the universe that you chose to pick out and re-create through your own perception of reality, in order to explain in some small way the complete chaos of our existence in your own words.
The artist's path is not an easy one, which makes me wonder why so many people are flocking to it. It was once said of being a writer that if you can do anything else, anything at all, you should. I think the same can be said of being an artist. The new flood of fresh talent is highly exciting; it will be interesting to see how the industry will adapt to a large influx of talent. The way it is now the doors are pretty hard to get open. But interest in art is high with the coming generation, and I believe the future outlook to be extremely positive.
What is there to it 
 "I don't understand art" is something I hear from a lot of people, including myself until I was about 16. The thing is there is really nothing to get. If you like it, then it's art to you. It doesn't really matter what the establishment thinks; it's down to the buyer. This continues the theme of the personal aspect of art. It is just as personal to the buyer as it is to the artist who created it. A vast amount can be said of someone from looking at their art collection and the importance that they place on it. It's a sign of consciousness, both the creation and the enjoyment of art. It creates a higher purpose and it demonstrates the need to leave a mark. It's a reflection of our awareness—that life is greater and longer than our own personal existence.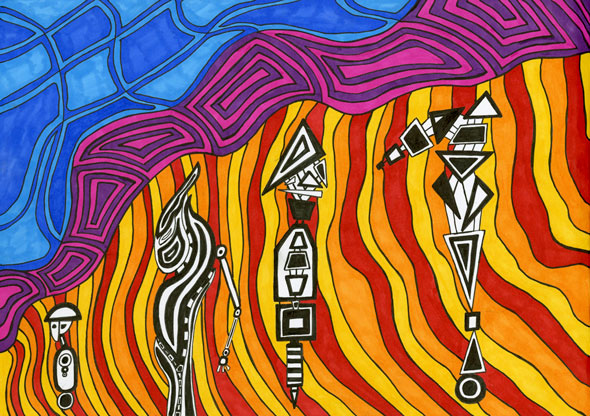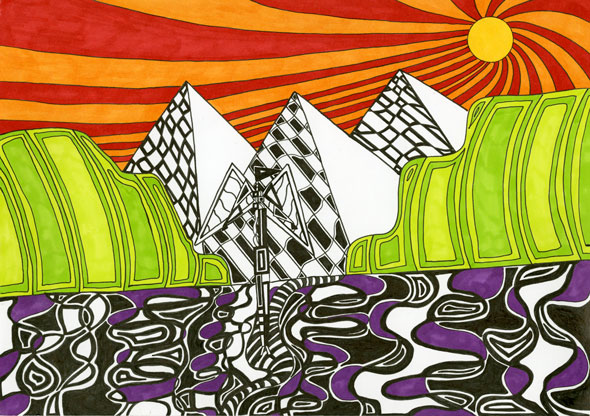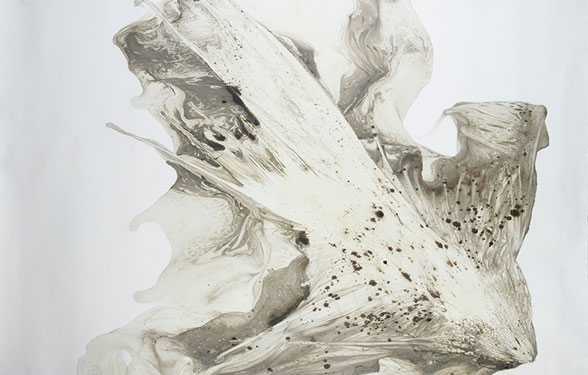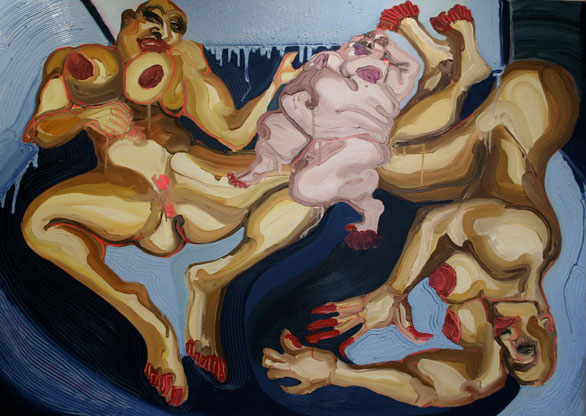 @quiteuselessart
These works will be on display at The Benbai Expo in September SE1 9PH presented by Gamma.
—