When throngs of tourists descend on Paris each summer, they tend to flock to the classic attractions and monuments: the Louvre, the Eiffel Tower and l'Arc de Triomphe. But there's a lesser-known, must-see spot that lies a few blocks from the Seine, hidden in plain sight, and it actually predates the Eiffel Tower by more than 50 years.
Deyrolle, a legendary taxidermy shop, was originally a tapestry weaving business, but became a repository of preserved animal specimens and zoological documents in 1831. It's housed in a gorgeous, 18th-century mansion on the Rue du Bac, and soon after it opened, became a favorite stop for countless artists and eccentrics. Walking into Deyrolle, with its ancient wooden cabinets and prime-colored walls, is akin to stepping back in time. Visitors can roam through the store gawking at chicken skeletons, mounted butterflies, painted ostrich eggs, taxidermied wolves, and jaw-droppingly complex sea coral.
Deyrolle's collection of animal paraphernalia has delighted and educated for more than 180 years. But far from being an unchanging library of bones, Deyrolle contains a functioning taxidermy operation. On its website, the store offers to preserve virtually any type of creature, but cautions, "if the animal has not been preserved in a freezer, it should be brought as soon as possible to the first floor of the store." The business' quirky, eerie charm has attracted discerning fans like Wes Anderson, stylist Carlos Mota and designer Delfina Delettrez.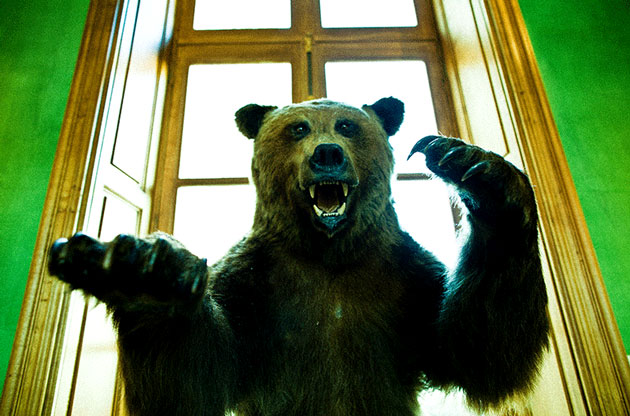 These and other Deyrolle admirers across the world gasped in horror in February 2008, when word broke that a fire had swept through the shop, destroying and badly damaging 90 percent of the store's priceless treasures. Deyrolle was immediately deluged with donations (in both monetary and taxidermied form) and offers of assistance. Many leapt at the chance to pitch in— Hermes donated the proceeds from a scarf called "Plumes" to the shop, and artists like Nan Goldin donated photos for a charity auction held at Christie's that year. The store underwent massive renovations and officially reopened in fall 2009.
Deyrolle's reopening coincided with the release of Laurent Bochet's photography book 1000°, which features shots of the fire's aftermath: charred animal specimens, ash-covered cabinets and the faces of some of the firemen who helped put out the blaze. In 2011, Deyrolle proved its enduring cultural clout when it collaborated with Opening Ceremony on a line of animal-printed apparel. The shop also served as a shooting location for Woody Allen's Midnight in Paris, a film in which Owen Wilson travels back to the Gallic capital circa the 1920s, and falls in love with the glamorous and antiquated version of the city. Since we can't all travel to Paris circa the Jazz Age, a trip to Deyrolle—with its dreamy, bygone allure—may be the next best thing.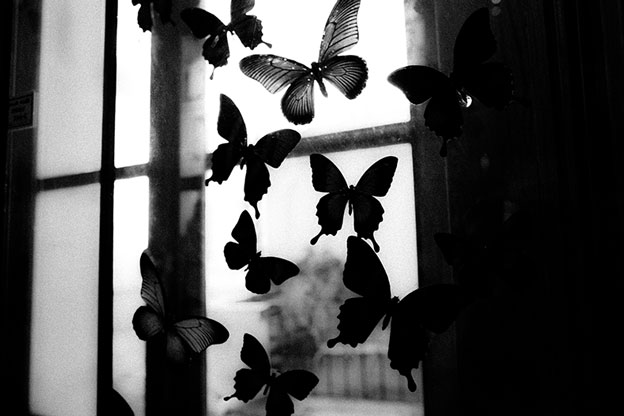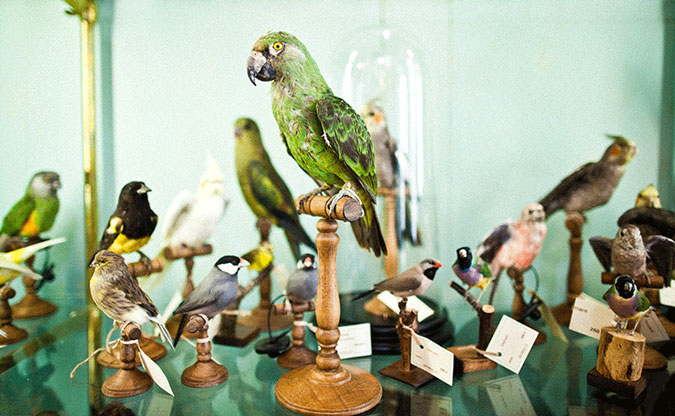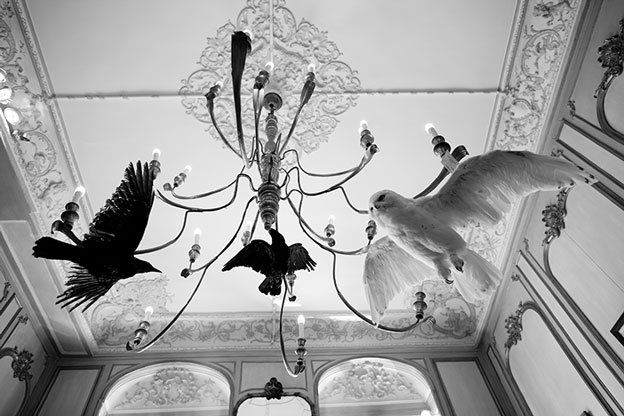 —