In 1979, on one of his first trips to Afghanistan, Steve McCurry photographed a scowling young boy who had a gun on his right shoulder and wore a frayed vest over a plaid shirt. The boy looks right at the photographer, his scowl unwavering but his eyes communicating more curiosity than hostility. It's impossible to know from a picture, of course, what this boy is thinking, and McCurry never claims to know himself what goes on his subjects' minds, only to feel a fleeting connection with them. This is what makes his portraits especially identifiable: deep eye contact that invites viewers to experience the intense gaze of someone they've never met.
"How do I explain what it was about working in Afghanistan?" he says by phone from the New York office he's maintained since the 1980s, even though his work often takes him abroad. A Philadelphia native, he was a young graduate of Pennsylvania State's College of Arts and Architecture with two years of local journalism experience when he decided to travel to India and photograph freelance. It was a way to experience a region new to him and have a job while doing it. "Let me photograph, as opposed to just being there," he recalls thinking.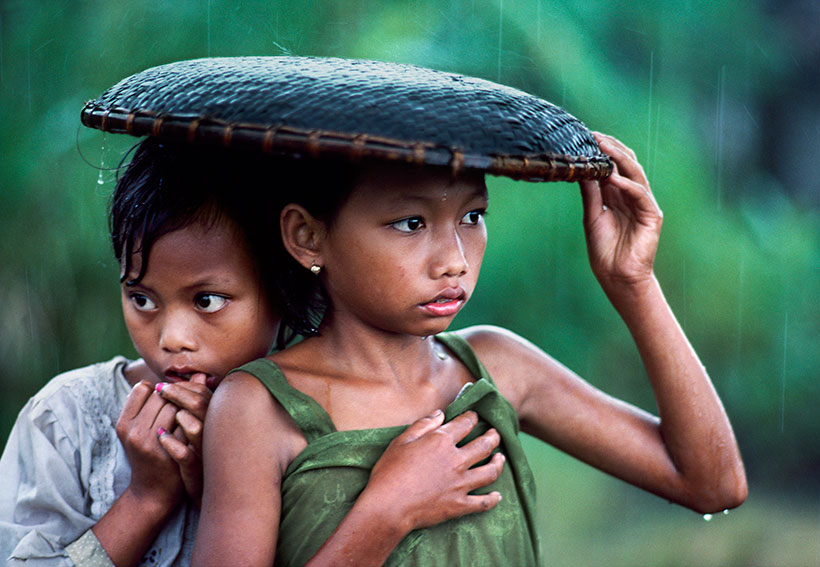 Late in the 1970s, around the time the Soviet Union invaded Afghanistan, he dressed in Afghan garb and made his way, illegally, across the border. As soon as he arrived in a country he would return to for the rest of his life, he saw bombed-out houses and schools. Later, after an attack on Kabul, he would duck for safety into a hospital for the mentally ill, discovering civilian and soldier residents psychologically scarred by war. There were no doctors or nurses, no electricity and no running water. "I never had been involved in an area of conflict," he recalls. "This was a traumatic situation. There was incredible human trauma and the backdrop of war everywhere. It was the great game, where you'd have all these foreign powers interfering. And then there were these wonderful people." The contrast between the people he met and the deadly political circumstances controlling the region struck him. "You see what mankind is capable of." He adds, "I was never a war photographer. I was interested in the people caught in the middle."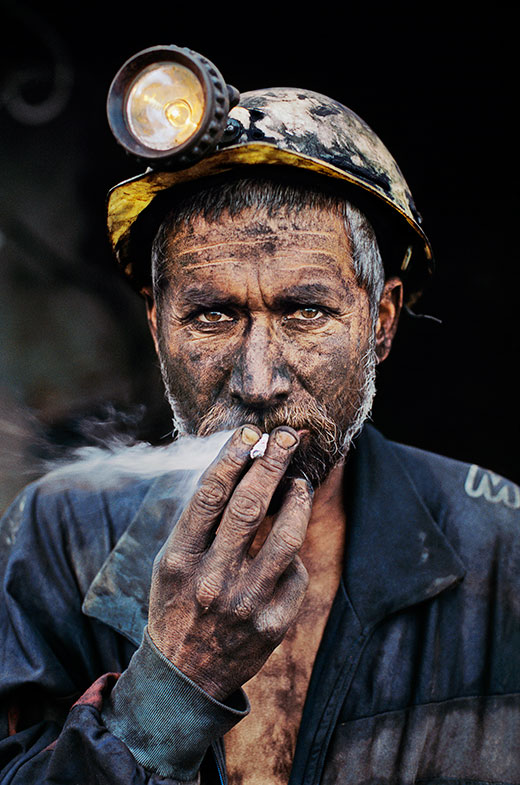 He is preparing to release a book of his Afghanistan pictures, which, he clarifies, is in no way a history of the country. Instead it will give a glimpse into his 37 years of experiences and encounters there. It will include images like Teeth Maker, of a bearded man crafting false teeth in a makeshift shop, or his 1992 photograph of Afghan women cloaked in blue, orange and green fabric shopping in an outdoor Kabul shoe store with sneakers hanging all around them. It will likely also include the photograph that remains his most famous, the 1985 Afghan Girl, an image of a girl in a red cloak whose piercing green eyes stared out from the cover of National Geographic that year.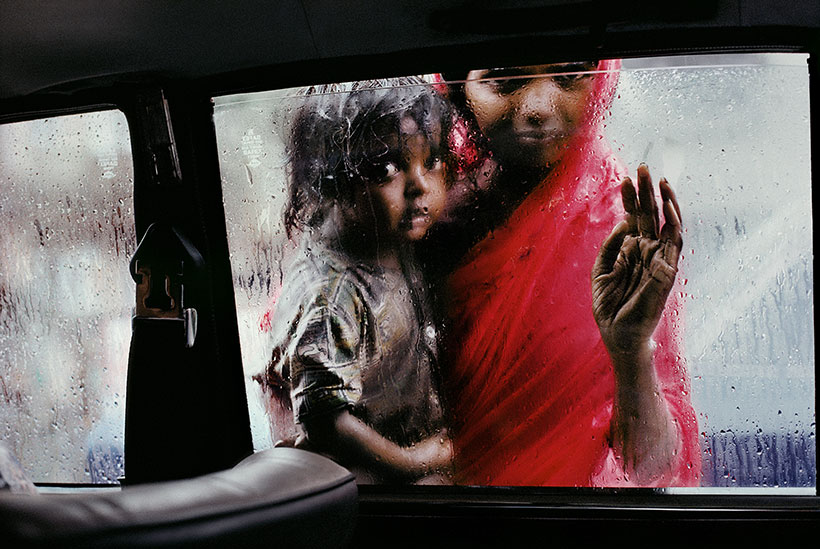 McCurry has been a freelancer his whole career—"You need to have control over your work," he says—and he has tried not to let assignments or other outside agendas sway him from his interest in the moment. "It's instinctual," he says of his images. "I am not seeking these things out. I go in and see for myself." Yet he does have larger pursuits that help to determine where he ends up. Over the years he has become most associated with India, Afghanistan and South Asia. "In a lot of ways," he reflects, "I was drawn to places where so much continuity between ancient traditions and the modern world exists." He recalls trekking out to Preah Khan, a ruined temple in Angkor, Cambodia, 25 years ago. "It's really an incredible place," he says. "You feel like you're hacking your way through the jungle." He acknowledges, though, that things might have changed in the years since, as the area has revived its reputation as a tourist destination. But when he visited the temple, the surrounding foliage cast a green light that looked like glowing neon shining through the windows. He captured the shadowing figures of children playing in the ruins, in a photograph that conjures science fictions.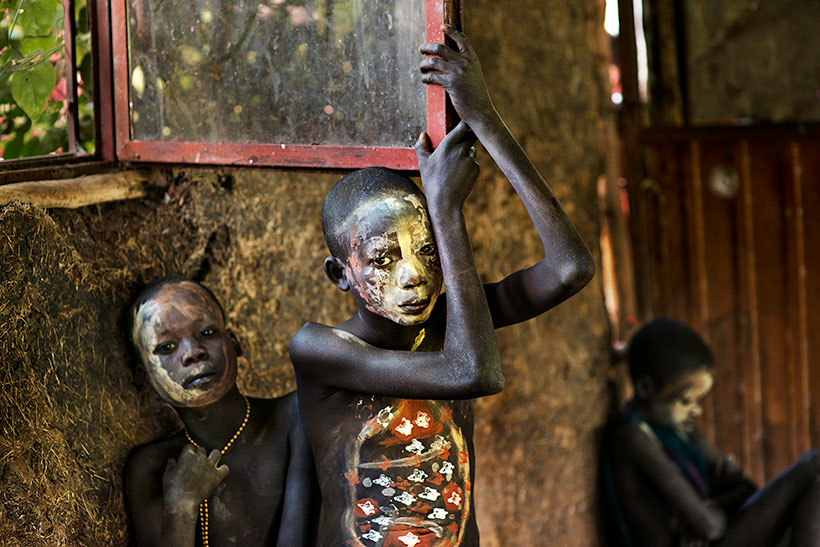 His own interest in Buddhism propelled him through Tibet and Nepal, and occasionally he would hear unusual stories, like that of Buddhist monks at the Shaolin Temple in China's Henan Province. They practice martial arts, training for a large portion of their days. "There is still this connection with their Buddhist origins," he says. "But how much is still Buddhist?" He visited in 2004 and photographed a monk, dressed in a flowing orange robe and sneakers, running sideways along a wall above the heads of young robed trainees.
"Wherever you happen to be, I think people are pretty friendly, accepting," he says, noting that he rarely faces resistance when he arrives in a new community. "That part's not really difficult." What can be difficult are the time limits, and the pace at which he occasionally moves from one place to the next.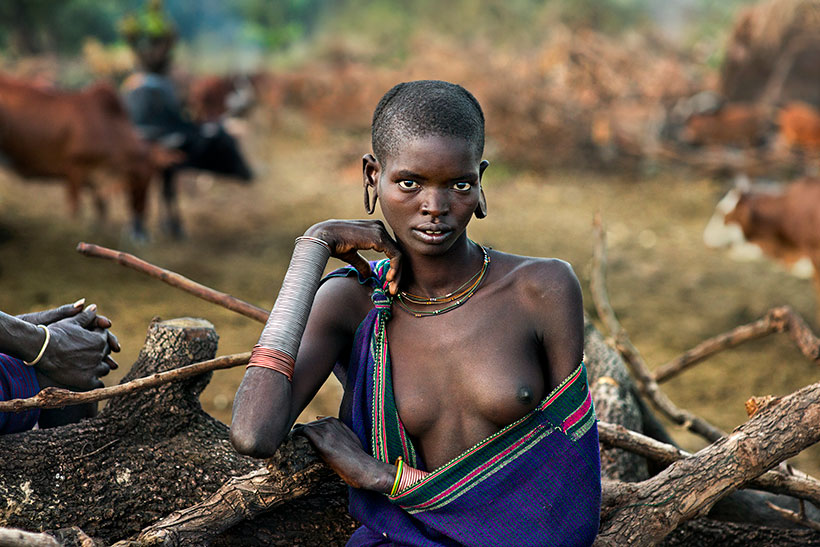 In 2013 McCurry collaborated with journalist Karen Emmons to document violent treatment of female domestic workers in Asia. "Women had been cheated and robbed and beaten. Some people forced them to work long hours," he says. He and Emmons would often spend just enough time with their subjects to hear their stories but not long enough to form ongoing bonds. The images he took for No one should work this way are among the most graphic in his oeuvre, showing scars from burns or beatings.
"The world is such a mess that I think everyone has to take some role," he says. He and his sister co-founded Imagine Asia, a nonprofit based in Afghanistan that, among other things, helps Afghan women learn photography. The project keeps him going back, but he's also contemplating spending more time in the United States. A few weeks ago he traveled to Ohio and visited a small community fair. "I could have been in Borneo," he says, describing the people he met and the events he observed. "It just felt as strange to be there, in a way, as being in Calcutta." He continues, "Being a little bit uncomfortable, feeling a little bit uneasy—that's good."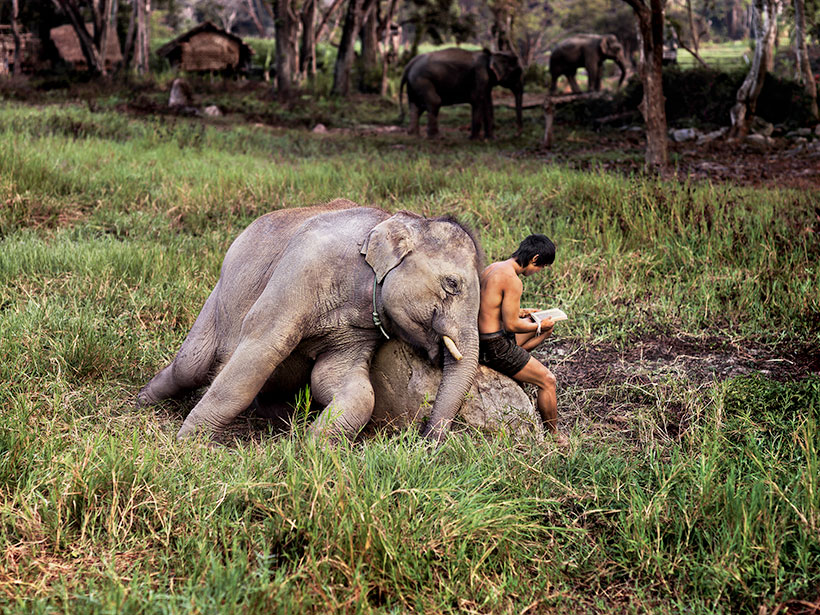 Some of his most memorable images have come out of unexpected encounters, though it's his ability to be fully present in the moment that makes all the difference. A portrait he took through a taxi window on a rainy day in Bombay shows a woman with a child on her hip, who came up to the car and peered at him through the glass. Despite the raindrops, McCurry was able to hold her gaze. "To show a person, the only way to actually do it is to look into their eyes," he says. "I feel the connection, the chemistry between me and my subjects. I get very enthusiastic and very passionate about that particular moment. Somehow, my subjects sense that and something develops between us."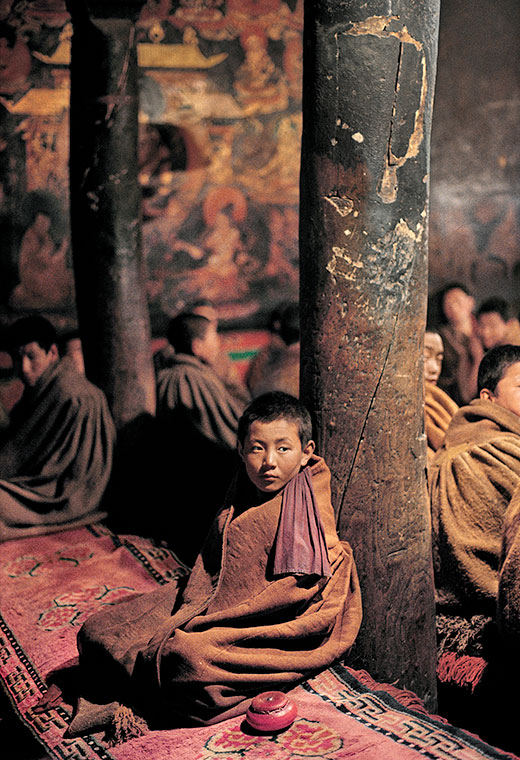 —