"I used to liken it to being a caveman. You wake up each morning and you go out and you never know if you're going to bring home a saber-tooth tiger or if you're going to go hungry," says Lee Kaplan. The prey in question? Books, of which Kaplan has amassed more than 100,000 since the 1984 debut of Arcana: Books on the Arts, a veritable shrine to print brimming with new, rare and out-of-print books and catalogues dedicated to 20th and 21st century visual arts, design, photography, fashion, music and more.
For Kaplan, the thrill of hunting down an elusive Marcel Duchamp catalogue evaporated as quickly as the Internet arrived. But his commitment to curating an unrivaled selection of titles to keep the independent-bookstore dream alive has not.
More than 30 years of experience has taught Kaplan that everyone has their own idealized concept of the specialty bookstore. "Some people want funky old wooden shelves. Some people want to go to a bookstore where there's a cat," he says without a hint of sarcasm, dressed in his signature black ensemble. "But as long as there's shit on the shelves that warrants my jaw dropping, that's the kind of store that I want to go to."
That's where Kaplan and his sweeping knowledge of everything from Joseph Kosuth books to Jeff Koons catalogues comes in. The L.A. native's addiction to books started at an early age, when his grandfather paid him to catalogue his extensive home library on cards one summer. By age 12 he began honing his curatorial eye, stocking inventory at Campbell's Books and later at Vogue Records in Westwood Village, close to his childhood home. "I would work for free stuff and would take home all these books and records that nobody had much access to," says Kaplan, who continued to feed his obsession for the obscure with a six-year stint at the iconic Rhino Records, starting in 1975.
Around the time he left Rhino, Kaplan began frequenting used bookstores with his then-girlfriend. The more time he spent browsing the stacks, the more apparent Kaplan's talent for identifying undervalued items became. Says Kaplan, "I realized I could do with books what I knew how to do with records."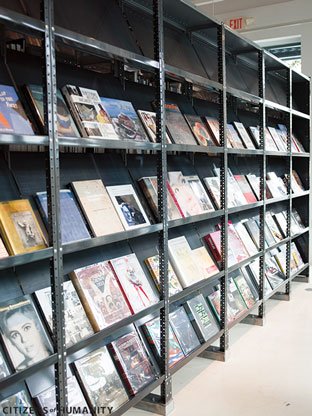 To further educate himself, Kaplan carefully studied the prices at Art Catalogues on Santa Monica Boulevard, the only existing L.A. bookstore dedicated to art books and exhibition catalogues. Before long, Kaplan began sourcing books for proprietor Dagny Corcoran. "I'd find books that I could buy elsewhere to take to her, because I knew what she liked and what she would sell them for," says Kaplan. "That became a good proving ground for me."
Three years later, Arcana: Books on the Arts opened its doors in Westwood, before settling in on the Santa Monica Promenade, which would become its home for the next 25 years. In 2012, Arcana put down roots in a customized space in Culver City's Helms Bakery complex. Light streams in through UV-tinted windows on three sides of the building, where neighbors run the gamut from a high-end furniture store to galleries and production companies. "We're a destination," explains Kaplan.
In the early days of Arcana (read: pre-Internet), Kaplan's time was split between running the store and sourcing books from estate and garage sales, from Santa Barbara to San Diego. He refers to the era as a time when "people had to use their brains" to price and source books. "I could go into a general bookstore and see all the things that I could sell for more in my business, because I knew what they were and I had clients who valued them more highly," says Kaplan. "Now everyone looks everything up on the Internet and thinks they're an expert."
But no amount of Googling can come close to the breadth of knowledge and experience Kaplan has retained during more than 30 years of bookstore ownership and curation. "I've had incredible objects pass through my hands time and time again, and there's something about it that's really amazing," he muses. His own prized acquisitions include an inscribed 1963 limited-edition copy of American pop artist Ed Ruscha's first artist book, Twentysix Gasoline Stations, in a presentation slipcase ("one of the three most significant postwar photography books of the 20th century"), and a signed Ed Kienholz catalogue bound in galvanized sheet metal ("his trademark for when he was fabricating works in the '80s").
And while the pleasure of discovering a forgotten book gem is largely a thing of the past, Kaplan has found other ways of getting his bookstore kicks. "One of the things that I still enjoy is putting the right thing in the right person's hands," he says. "When somebody comes in looking for a specific book or they're working on a project and they're at a loss and you show them something that inspires them, there's a joy in that. I still feel it."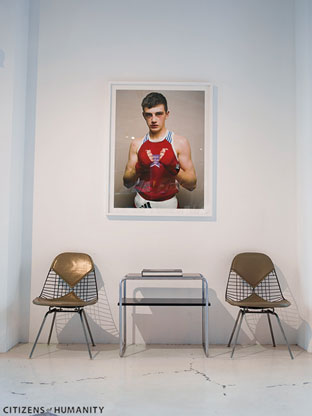 —