Greg Blanc starts his morning ritual with a 35-minute moonlit motorcycle ride between his hilltop home in Malibu and Gjusta in Venice. "It's the best commute in L.A.," says Blanc, who would arrive at 3 a.m. to supervise the bake-off when the cult artisanal bakery and deli first opened its doors in 2014. Now with a team of trained bakers in place, Gjusta's GM and co-head baker pulls up at sunrise, greeted by the aroma of dozens of freshly baked breads wafting from the facility's nine ovens. By the time Blanc has sampled the first batches, filled the display cases with pastries and prepared foods and stacked the shelves with still-warm loaves of sourdough country, ciabatta, baguette, hemp nori and sprouted rye, the day's first customers are already beginning to form a line.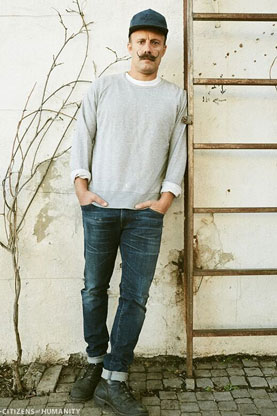 For Blanc, the kitchen is familiar territory. Raised in the French alpine city of Annecy, he was born into a line of bakers, restaurateurs and hoteliers who not only passed down the tradition of bread-making, but more importantly, the knowledge of what defines a good baker: "Caring about what you do, and having the strength to make the best product you can, and being consistent," says Blanc, who worked his way through prestigious bakeries in France and California before settling down in the Los Angeles area.
But it wasn't until 2010, when Blanc befriended fellow surfer Travis Lett, the chef and driving force behind beloved Venice restaurants Gjelina and GTA, that he began to revisit his artisanal bread-making roots. "We had too much demand [for bread] at Gjelina for the two small ovens," says Blanc, who had begun working at GTA after taking a three-year break from the culinary world to work in the apparel industry with his wife. "Gjusta was supposed to be a small bakery." Blanc was tasked with growing the bread program without sacrificing quality.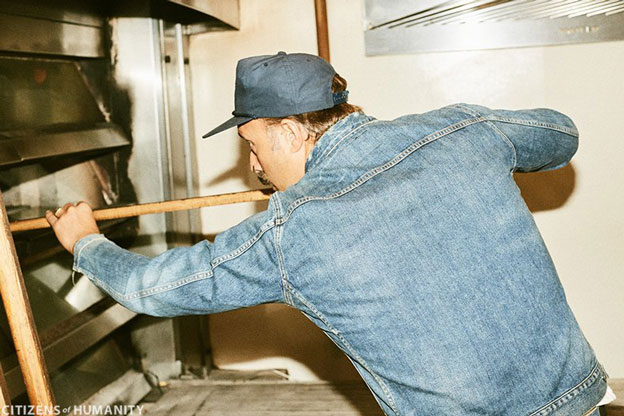 But as Blanc has learned over the years, nothing Lett ever does is small. Fast-forward to present day, when the bakery, deli and cafe is now a neighborhood institution, servicing its own discerning customers as well as those of the Gjelina Group and more than 15 local restaurants. Almost everything is crafted in-house, from the pickled produce and the smoked and cured meats down to the nut milks poured at the coffee bar. The bakery offerings have expanded from three breads to nine, and on any given weekend, Blanc estimates that he and his team bake anywhere from 500 to 800 loaves. "If you have bad bread one day, that customer might not come back. You have to be consistent. And I think that's why people love us," he says.
Blanc's work at Gjusta is more than a job. It's a lifestyle. "Some people are happy sitting in front of a computer every day, but when you grow up in an industry like this, you need the energy. You live your life differently, and it's an adjustment for your friends," he says. "What drives me is the food. Do what makes you happy."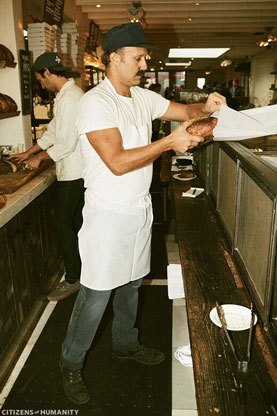 —