I first saw Ai Weiwei's work in 2003 in New York. I was drawn to his conceptual combinations and remixing of found objects on an aesthetic level. Through his use of materials, Ai Weiwei creates artworks that really define him. His work introduced a new kind of ethos in art to me—and to a lot of the world.
Ai Weiwei lived in New York from 1981 to 1993, so he speaks English well. But beyond that, he is different from other Chinese artists in the way that he takes on the world and in the way that he communicates with a globalized audience. When we first met, Ai Weiwei's focus was mostly interpretations of Chinese history, and his message seemed more artistic than sociopolitical. Over the years, the meaning of his art has evolved considerably—the majority of his artwork now reflects his engagement with sociopolitical issues worldwide.
Ai Weiwei was an early adopter of the Internet. For him, the Internet is just another medium, like porcelain, wood, bronze or Lego plastic. It's a virtual medium that he has adjusted and created into an art form. He started with his own blog (which was shut down after he used it to draw attention to the government's concealment of the 2008 Sichuan earthquake death toll), and he eventually moved on to Twitter. In recent years, Ai Weiwei uses Twitter and Instagram around the clock. Social media provides him with a channel to engage with the world in a global way. He doesn't use the Internet or social media to promote his own shows or his own films; he uses these online platforms to consistently promote human issues. Those issues change and evolve over time: where one stops, another continues. Now that Ai Weiwei is a European citizen living and working in Berlin versus a Chinese prisoner in Beijing, his messaging is still changing.
As someone who's not afraid to speak his mind, there are few Chinese artists who come close to Ai Weiwei. Since his 81-day secret imprisonment by the Chinese government in 2011, followed by the confiscation of his passport (it was returned in 2015), both his voice and resolve have gotten stronger. In terms of his fellow Chinese artists, I think many of them would like to emulate Ai Wewei's stance. He is a very hard act to follow, and it takes a combination of many personal traits to be this type of person—and within this person you find the artist.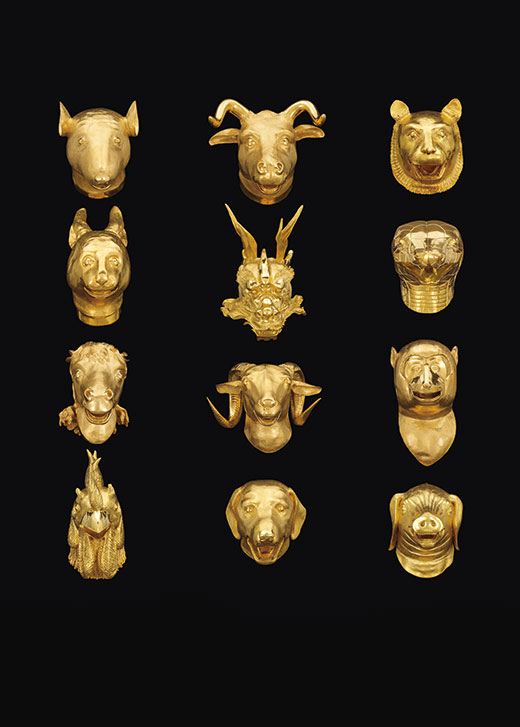 Actually, I consider Ai Weiwei to be a bigger person than artist. Through the consciousness of his art he is able to make people feel uncomfortable and uneasy, and I think that's important, because life is not easy. It's good to be reminded of the reality of things, and his art does that.
These days, for example, if you look at his Instagram feed, you can see how he's speaking out by documenting the refugee situation in Europe. He's currently working on a new film about refugees; he has taken on a global issue and he is drawing attention to it—that's different than most artists. The majority of his peers are not doing this type of thing.
Now, by way of my association with Ai Weiwei, I feel like I've turned into an activist of some sort. For me, the political connectivity in his work is really important. It stands out as a requisite, even though he still creates beautiful objects. Using art as a voice to tell stories and to connect with people is central to his art and has become a truly integral part of his work.
You don't have to agree with the message, but I believe art should communicate something. Ai Weiwei has really made me more aware of what I like. Art without significant meaning and reason—what's the point? Beauty needs a body; it needs substance. There has to be something going on there. That's why so many people understand Ai Weiwei.
Considering the various projects we've worked on together, the one that I feel is the most important is Ai Weiwei's Circle of Animals/Zodiac Heads. This monumental, historical sculpture project is his take on the 12 animal heads of the traditional Chinese zodiac that once adorned the fountain clock of the Yuanming Yuan imperial retreat in Beijing. The originals were looted by the French and the English in 1860. Ai Weiwei's interpretation of the Zodiac Heads, which focuses on the themes of repatriation and fakes, made its debut in New York in May 2011, and this series (both Bronze and Gold) has since been exhibited at 35 international venues and counting. At the time of the launch of this work in 2011, Ai Weiwei was still imprisoned, and he had no idea what was going on. Mayor Michael Bloomberg gave a significant speech that drew attention to his situation, and he spoke sincerely about what Ai Weiwei really stands for. The pieces continued to travel around the world during his detention. I think the Zodiac Heads have become his most popular work because they have truly been exhibited around the globe now. Millions of art lovers worldwide continue to see them. The project has gone well beyond my expectations.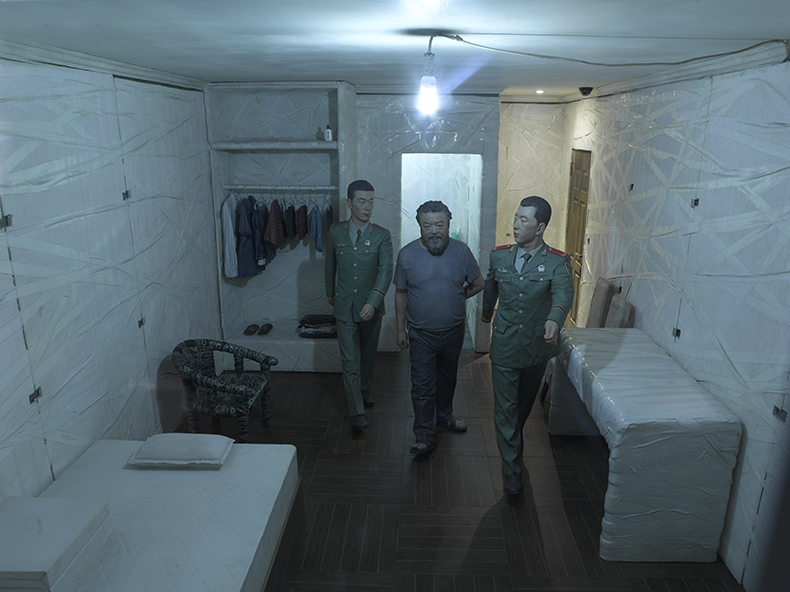 Ai Weiwei operates with a certain resolve and a strong direction of what's right; he is a "no bullshit" artist. He's a collector too, but he is not concerned about money; his focus is family and work. And he works all the time. Family. Work. Family. Work. And art, of course!
When Ai Weiwei was detained at his home in Beijing (2011-2015), his international profile was definitely raised up a notch. Every couple of months during that time I would fly over to Beijing for the weekend and spend time with him. I'd leave New York on a Wednesday night and get there Thursday and spend four full days with him, doing antique shopping or running around, going to the beach, swimming with the family, all kinds of stuff. We would spend time talking and considering our projects. I was with him on the historic day when he got his passport back from the Chinese authorities.
Ai Weiwei is a very loyal person. He's the type of guy someone can call at 4 in the morning if they have a problem. He's that guy who would drop what he's doing and deal with it and help. He's charitable and generous. We were in Australia a couple of months ago, and 10 or 12 people within one block of walking stopped him for a photo, and he posed with every one of them. He's very compassionate, he's tough, he's demanding and he's artistically precise. In his work you can see he's a special person, and for me to be able to hang out with him and to work with him is very special, because I'm just a regular guy. It's really inspiring for me, and Ai Weiwei has changed the trajectory and meaning of my own life.
Larry Warsh has been active in the art world for more than thirty years. An early collector of Jean-Michel Basquiat and Keith Haring,  Warsh has collaborated with internationally recognized contemporary Chinese artist Ai Weiwei on several notable projects, including the acclaimed sculptural installation Circle of Animals/Zodiac Heads (2010), which has been exhibited in more than 36 venues worldwide and continues to tour the globe. Warsh was the catalyst and executive producer of the award-winning documentary Ai Weiwei: Never Sorry (2012).
Text written with Lesley Mckenzie.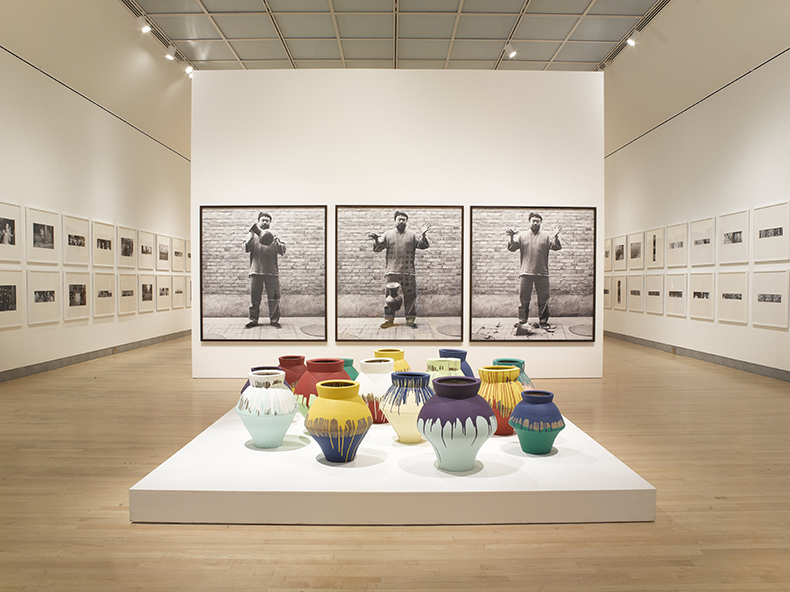 —