Bob had met Rita in the mid-1960s, when they were both living in Trenchtown, one of the poorest neighborhoods in Kingston, Jamaica. She was a teenage single mom with a hell of a voice, and he was a local celebrity looking for a singer to help back up his group. The Wailers, as they named themselves, were in the process of creating a new musical form, based on the Afro-Caribbean rhythms of ska and, more recently, rocksteady. They called it reggae, and its hard-driving rhythm, spiritual component (Rastafarianism) and lifestyle (ganja, positivity, humility, social responsibility) were about to go global. He recruited Rita to join the Soulettes (later the I-Threes), the Wailers' backing vocalists.
Within a year, Bob and Rita were married, Bob had adopted Rita's first daughter, Sharon, and he and Rita started making babies. Their first daughter, Cedella, arrived in 1967. "The story that I remember the most about growing up was the one about the record shop," recalls Cedella Marley, who now runs the family business, record label Tuff Gong International, out of Marley's adopted hometown of Miami. "Mommy was the salesperson, and she would carry around the records on her head and just go from store to store and try to sell these records. She was really good at that. If you look at Mommy's younger pictures, she had a really hot body. Daddy used to say he loved to watch her carry the records around when she walked, because she "wiggle," laughs Cedella, who spent her early years in Trenchtown. "She was an artist before she became a mother, obviously, but then she combined the two when she had no choice. Then she became a businessperson because that was her role: Take care of business while Daddy remained just being the artist."
Unlike Elvis, the Beatles, the Stones or Dylan, whose encounters with widespread fame happened almost immediately after they started recording and while they were still in their early 20s, Marley's ascension to superstardom was gradual. But Bob had full faith in his genius. So did Rita. That confidence got them through the late '60s and early '70s in Trenchtown. It was a time when Marley's early Wailers records with Peter Tosh and Bunny Livingston were beloved by Jamaicans and some international music critics but just about no one else, and Rita was helping to keep the family afloat with nursing gigs. And the family continued to grow, with the addition of David "Ziggy" Marley in 1968.
Cedella's early memories of the Trenchtown years were anything but dark. "I didn't know we were living in the ghetto because that's all I knew," she says. "Nobody could really tell me that we lived in the ghetto because everybody who I knew was from the same neighborhood. And everybody's yard was nicely clean." There's a famous photograph of Bob, Rita and their three children in Trenchtown during those days. Bob, the rock star in waiting, in head-to-toe denim stares intently at the camera, while Rita beams out a smile that's so joyful it's almost defiant. "We loved to dress in what we called your Sunday best, which was our white dress, our white socks, our little black shoes and then we'd all get on the bus together," says Cedella. "In that time, Jamaica was sweet."
1972 proved to be a pivotal year for the Marleys, both personally and professionally. After a brief stay in Delaware, where Bob operated a forklift at night to make ends meet, followed a return to Trenchtown, and the Wailers made a deal with Island Records, which was run by Chris Blackwell, the first man to truly grasp Marley's genius and his potential as an international "crossover" act. The signing fee was enough for Bob and Rita to buy a house in Bull Bay, a coastal community east of Kingston. It was the first time Bob, Rita and their children had their own home outside the ghetto, a place that was lit by electricity and not kerosene lamps. "To us, it was like a mansion!" recalls Cedella. "Mind you, it was very tiny, but at least we weren't in one room together. The girls had a room and the boys had a room. We shared one bathroom."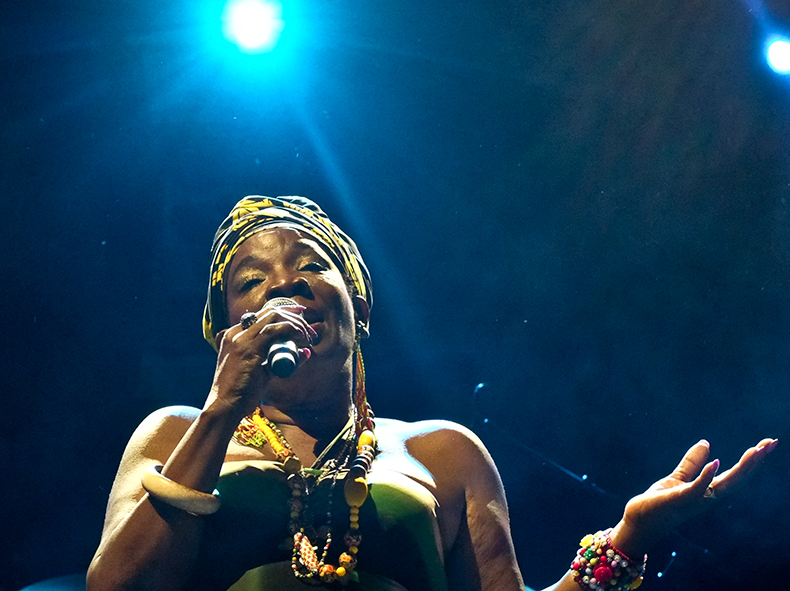 '72 was also the year that Bob and Rita's relationship took a turn into new territory. In April, Rita gave birth to her and Bob's third child, Stephen. Within a month, Bob would welcome two more of his sons into the world with the birth of Robbie and Rohan, each born to other women. Rita welcomed both of them in as her own. "I can tell you that I don't know what happened behind closed doors, but knowing my mother, I don't think she was sitting there going, 'Huh, oh my gosh, Bob, that's so great! You have another woman!' I'm sure that wasn't her reaction to whatever was going on," Cedella says. "But I can tell you that whenever Daddy would bring a brother or sister to the house and introduced them to us, immediately she was nurturing, she was loving. Whatever was happening with them behind closed doors, it never affected our relationships."
Over the course of their marriage, Marley would go on to father four more children by different women: Karen (1973), Julian (1975), Ky-Mani (1976) and Damian (1978). Rita would add another of her own, Stephanie (1974). Bob and Rita's marriage had evolved into the untraditional. Rather than split, Bob and Rita became closer. "It had to be love, you know, we had to love each other," says Rita. "It was about music and loving each other, as a poor boy and a poor girl. Bob was a singer and I was a singer. We had a good combination. He was fantastic. He treated me like a brother would treat a sister."
By 1976, Bob was on the verge of making history, as artist and activist, as Jamaica's great preacher of love and tolerance, with his wife and creative partner by his side. He had split with Bunny and Peter and, with Blackwell and Island's support, had gone solo, with tremendous success. After years of remaining under the radar on the world stage, his sound had caught on with international audiences by way of Eric Clapton's cover of the epic gangster ballad "I Shot the Sheriff." Then Bob properly introduced himself to non-Jamaican audiences with "No Woman, No Cry," an aching, joyful plea by a boy from Kingston's Trenchtown ghetto to his girlfriend, imploring her that everything was gonna be alright. He might as well have been singing to Rita.
And then, on a quiet night at Marley's compound on Hope Road, which for the past couple of years had served as the base of operations for his life and work, a small group of men broke into Bob and Rita's house and shot them. Bob was hit in the arm. Rita caught a bullet in the head. Two days later, both of them took the stage for Smile Jamaica, a concert organized in support of Jamaica's progressive prime minister, Michael Manley. They were supposed to play one song. Instead, Bob, Rita and the Wailers performed for 90 minutes.
Rita didn't know it yet, but the failed assassination attempt at Hope Road would provide her with a blueprint for how to handle the bigger tragedy that was to come. The men who had tried to kill her and her husband were never captured or identified, but it was generally accepted they weren't strangers. The shooters, more likely than not, had spent time at the commune/lifestyle factory/musical incubator that was Hope Road. The lesson to be learned: Only trust your blood. Soon after the shooting, Bob sat down his oldest children—Sharon, Cedella and Ziggy—and laid it out to them. "He gather us together and told us, 'You guys are supposed to be each other's best friends. There is no friend outside of you guys,' " says Cedella. "Even then, I took it pretty serious. But I've always remembered that as a life lesson, as a life instruction: 'This is how you guys are supposed to live. You're each other's friend.' "
Marley's ascent began in earnest during the mid-1970s, with the release of Natty Dread, Rastaman Vibration, Exodus, Kaya, Survival and Uprising, all masterpieces. For much of this time, Marley was fighting a losing battle against cancer. In 1981, he traveled to Germany for a last-ditch effort at alternative therapy, which failed. He ended up passing away in Miami at just 36. He never made it home to Jamaica.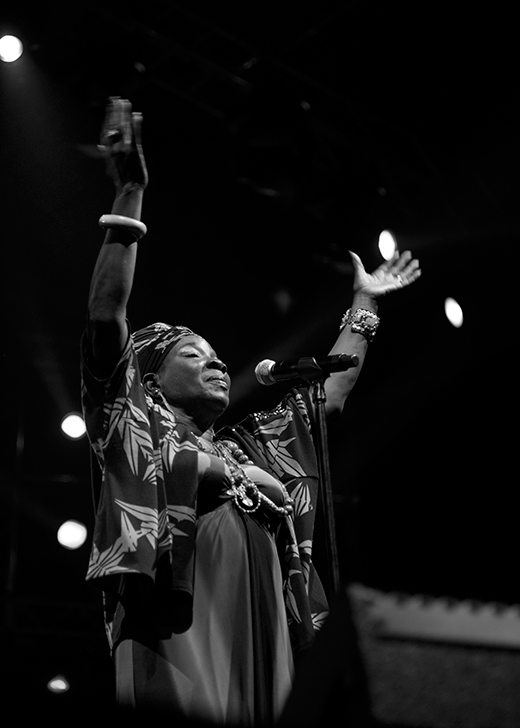 Rita, now a single mother with many mouths to feed, didn't have much time to grieve. The barbarians had returned to the gate, armed not with guns but with fabricated promises of money and other gifts that they claimed Bob had promised them. Rita didn't flinch. "When Daddy passed, she was ganged up on, by my grandmother, by my dad's half-sister," recalls Cedella. "It was like they were saying, 'You had him in life, but we're going to have him in death. And there's nothing you can do about it.' But she wasn't the woman who walked around with a sad face. You know, she walked around defiant because the odds were really stacked up against her. And she had to figure it out, she really had to figure it out how she was going to get through it, and how her children were going to get through it."
Rita stood her ground, fought back and won. For the past 34 years, Rita, now 69 and battling health issues, remains her husband's most passionate advocate. Thanks to her and her children's efforts, Marley's commitment to peace, social awareness and the power of music continues to live on via a well-organized network of nonprofit foundations and scholarship funds. His children, many of whom live within shouting distance of each other in Miami, have followed her lead. Ziggy, Stephen, Damian and Cedella are all established musicians in their own right, and most of the Marley children are active members in the many businesses and foundations their mother founded.
"After Daddy died, it became clear, real fast, that this was not going to be as easy as we thought it was going to be," says Cedella. "But she was not intimidated by anyone. She was just supposed to curl up, roll over and be gone. And these people came in. She was like, 'Oh yeah? Try it.' She's a rock. I don't think they make them like her anymore. They don't make them like her anymore."
—