It was autumn in San Clemente, 1989, when I received a phone call at my office by someone wanting to know if Christian Fletcher would be available for an Interview magazine photo shoot by fashion photographer Bruce Weber. This was years before every surf company and surfer was making annual trips to the East Coast for their summer surf "schmooze" session. Christian had been getting a whole lot of press, a lot not so good. We were working on Wave Warriors, Astrodeck and Christian Fletcher Clothing and getting ready for the North Shore. We figured what the heck—how could it hurt to have a little blurb in a magazine made mandatory reading on the New York scene by the famous (or perhaps infamous) Andy Warhol? Probably a great fit for the irreverent, brash, appropriately unapologetic teenage surf star. So the date was set, and the location was to be our home, which coincidently was next door to what had been President Nixon's Western Whitehouse. The irony was certainly not lost on the mild-mannered Bruce.
He arrived with a few assistants, wardrobe, hair—an entourage of around 10. He was beyond gracious and put us totally at ease by talking about mutual acquaintances he had shot over the years. His knowledge and pure admiration of the whole surf scene was amazing. What started out as perhaps a footnote blossomed into "The Flying Fletchers" and a friendship that has lasted through decades of personal ups and downs that life has a way of hurling at you. Perhaps it's these valleys of lows that have allowed me to know what a truly great and gifted man Bruce really is.
He has the most extraordinary eye for spotting talent, and I don't mean superficially, although there is no doubt about that. I mean he senses something inside people, that his genuine interest and pleasure in discovery allows even the most modest to open up and let him in without the fear that their trust will be violated or left unnurtured in any way. It is this rare gift, of being truly interested in others, that I believe is at the heart of all of his work, whether it's his professional shoots or something completely personal like his film A Letter to True, which he wrote as a love letter to his dog after 9/11 to express the sorrow he felt after losing so many. He's truly remarkable in his ability to share the extraordinary in what most would glance at briefly and pass by as merely ordinary. His body of work is beyond amazing in its capacity to allow you to see the world through his seasoned eye, one that still has the ability to inspire the rapture of the newly discovered. From his iconic shot of an exquisitely proportioned Olympic athlete in Calvin Klein white briefs to a soft, intimate look at his longtime friend Elizabeth Taylor at home in rollers, each subject is approached with an eye to detail that seems almost sculptural.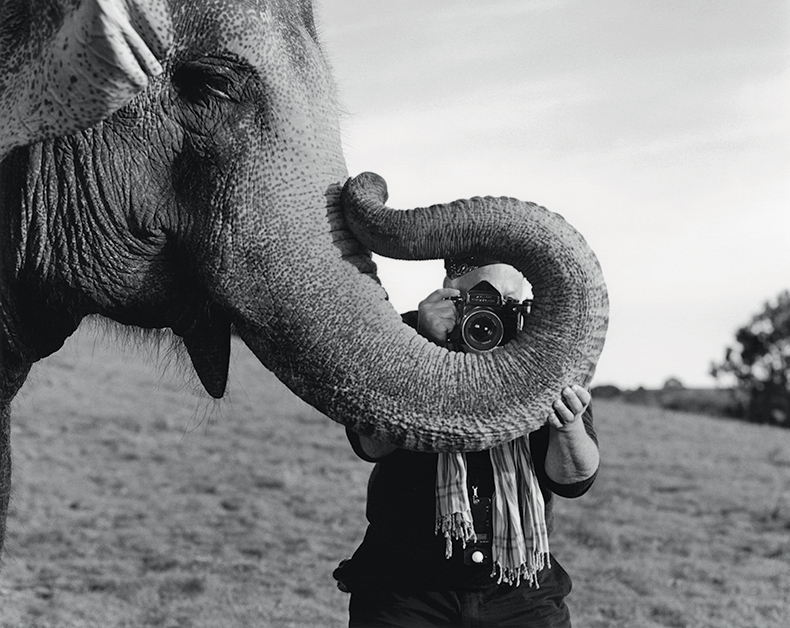 I have had the opportunity to work with him on different projects over the years, from Versace shoots in the Keys and Abercrombie & Fitch catalogs on the beach at my parents' house to semi-cleaned-up surf thugs on the North Shore for L'Uomo Vogue and an upcoming volume of his All-American book series. These projects allowed us to spend quite a bit of time together. Most of his friends whom I've met and am now lucky enough to consider more than mere acquaintances are the friends from his childhood and his early career. There is never a moment when he's not available to give someone a word of encouragement or call back, even if he's had a 4:30 a.m. wake-up call and wrapped at 8 p.m. He'll have a bite to eat and share the stories of the day before retiring to edit and make the series of calls to friends who just need to hear his reassuring voice before catching a couple hours of much-needed sleep to start the process all over again at the crack of dawn.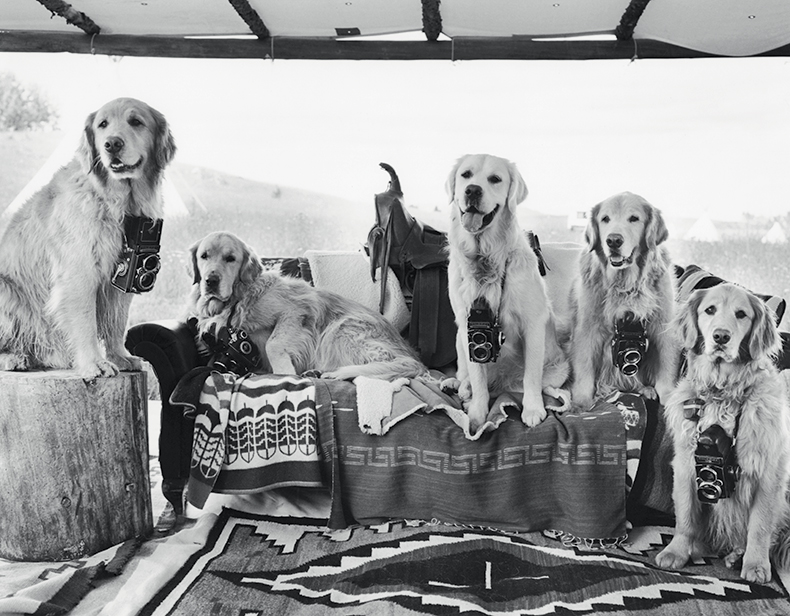 His generosity knows no bounds, and there is usually a gathering around Nan's birthday, his wife and loving partner of more than 25 years, of perhaps his 50 closest friends and neighbors, in which every detail has been seen to, all the way down to the proper towels hanging on the line separating the cottages on the lake of a fish camp somewhere in upstate New York. It's pure perfection, with the full moon reflecting on the water and Eartha Kitt sprawled on top of the piano under the stars singing "Happy Birthday."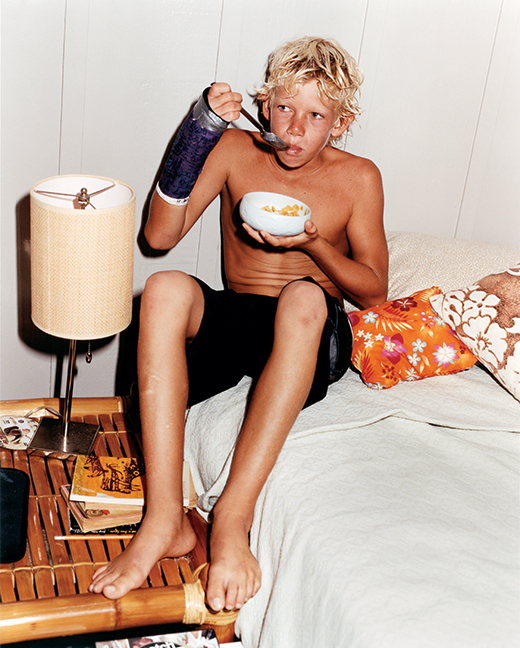 Spending a few days as a guest in Weber World, no matter where in the world that may be, was beyond what I could have ever imagined. Books on every subject were everywhere, the smell of flowers heavy in the air. Sheets so crisp and clean they felt sun-dried, beautiful handcrafted furniture, sweaters, rugs and tooled bags were all a backdrop for the most magnificent photo collection, made that much more spectacular by the completely unpretentious casual display. To say I was/am awestruck is probably a gross understatement, but never had I seen the love of beauty so wonderfully and approachably on display and generously shared. It is uniquely humbling.
He gives tirelessly to charity, supports almost every animal shelter, creates stars from the unknown and spends his few off moments shooting rolls of film of his five blond beauties—his prized golden retrievers—and one black mix rescue dog for relaxation. This is the man I know, and my life has been enriched beyond measure having him as my friend.
—