Gus Seyffert began gigging when he was 15 years old, playing bass and making good money at a dinner theater in Kansas City that was putting on a production of Tony n' Tina's Wedding. Though he was almost flunking out of his arts-magnet high school, he was soon a part of ensembles in the city's legendary jazz scene six or seven nights a week. These experiences would lay the foundations for the career he's now built for himself as a respected studio and touring rock musician.
Now based out of the East Side of Los Angeles, Seyffert has played with artists including Sia, Norah Jones, Inara George and Ryan Adams. Behind the mixing board, he's become part of a circle of respected producers like Greg Kurstin, Mike Andrews and Joey Waronker. He just wrapped up a four-year stretch on the road with the Black Keys and has joined Beck's band.
While jobs like these can be lucrative for a career musician, Seyffert has put back everything he's earned into buying vintage and analog equipment to build up his own studio. It's there that he produces and records for a number of acts, as well as his own group, Willoughby. "Finally, after 10 years or so, some of the stuff I'm doing is starting to get a little attention," he says. Seyffert put together a compilation of mostly unreleased music for Citizens of Humanity that features the range of artists he has produced. There's Jake Blanton, who went to that same magnet school in Kansas City, and has similarly taken session and touring work with folks like The Killers. Sean & Zander—two old punks whose résumés include Circle Jerks, The Weirdos and Throw Rag who are now playing Americana—contribute a song. And then you have Suzie Johannes, a librarian-looking lady from Lawrence, Kansas, who spent a week camping in Seyffert's backyard and recording music.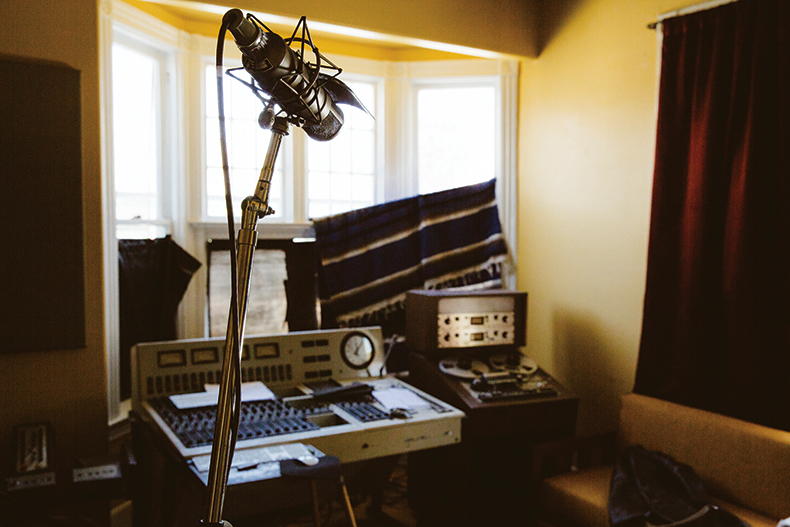 These artists, plus more than half a dozen others, represent the myriad ways folks are trying to earn a living, keep creative and figure things out in today's uncertain music industry. "A lot of artists don't have a home," says Seyffert. "There are no labels, nobody is putting any money into anything and it costs so much money to release music in a real way, so everybody keeps hoping that something is going to come along."
Until then all Seyffert can do is keep playing and pressing records, documenting the people who come into his life and come through his studio. It sounds good, but let's just try it again from the top.
—