You may have thumbed through his photographs in Italian Vogue, L'Uomo Vogue, New York magazine and Rolling Stone; you may have streamed his music videos for the likes of Beyoncé, A$AP Rocky and Lana Del Rey. His name is Francesco Carrozzini, and like a latter-day Richard Avedon, the Italian lensman deftly captures the essence of celebrity with an ease that can only have come from growing up surrounded by those things.
Born the only son of Vogue Italia editor-in-chief Franca Sozzani, among the most influential media personalities in Italy, Carrozzini was immediately destined to live a life less ordinary. His mother is, after all, a European counterpart to Anna Wintour, with the exquisite wardrobe and A-list contacts to match. "My mother is my best friend, my confidante, my mentor," he says on the phone from Miami, where he is attending Art Basel. "Curiosity is one of the most important things she taught me—to be curious and never be satisfied, to always try to learn more, experience more and travel more. She's a legend in her own field, and she's legendary to me as a son."
Stories of him being picked up from school by Naomi Campbell are already documented—while one can't fault a man for being born into a fairy tale, one can fault him for never writing his own chapter in it. Carrozzini's fairy tale, we are pleased to report, is shaping up beautifully, as he develops his own compelling creative narrative.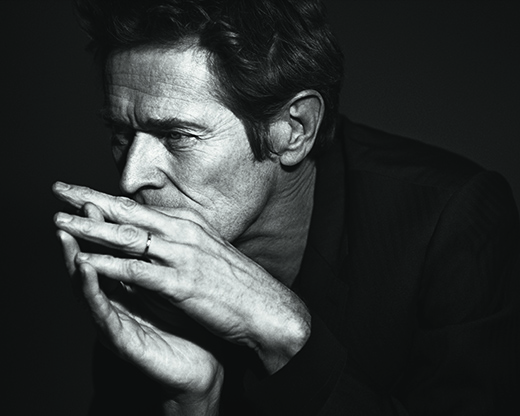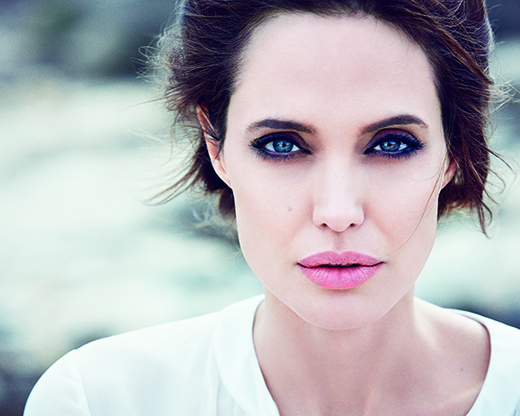 His story starts not in Italy, as you might imagine, but in New York, where he arrived, aged 20, gripping his Leica camera, his eyes scaling the impossible skyscrapers. Willing to start from the bottom and work his way up, he saw America as a place where "everyone comes to dream, in a way. Things happen here that can't happen in other places."
It was 2003; America was still reeling from 9/11 and a few years shy of the recession that would claim the careers of so many in the creative fields. But for Carrozzini, the era would become one of the most productive of his life. "I started doing my first big jobs with American fashion and beauty companies. And once the recession hit, there were even more opportunities for young people like me who had nothing to lose, unlike the big players." In New York he flourished and built a reputation as a photographer to watch, one able to combine authenticity and glamour in the same frame—not an easy feat.
Shooting more and more celebrities, he started to spend more time in Los Angeles, setting up camp at Chateau Marmont. Living in a hotel helps him avoid the isolation that can come with the calm indifference of L.A. At the same time, living a nomadic life has forced Carrozzini to find ways to stay grounded, usually through the simplest things: cooking a meal for friends, or going back to Europe and enjoying the fact that the stores are closed on Sunday. "I think being European means we are in general more grounded. We live simpler lives. I always try to keep a hold of that."

A major shift came at age 28, when his father passed away. A sobering rite of passage for all men, it was especially so for Carrozzini, who had never been close to his father. "The moment he was gone, I had a strange and sudden realization. I'm up next, I'm the only one left. That sense of mortality made me feel like I better hurry up and become an adult, take responsibility and grow. If there was a true turning point in my life, apart from coming to America, it was my father's death."
This new maturity translated in his work as a renewed sensitivity and openness of vision. "While before I would do things more instinctively, I started to think about things more, researched them and moved toward storytelling and film." For the last three years he has been shooting a documentary about his mother, their relationship, her work and her legacy. He learned a lot about his mother in the process, even some things he didn't want to know. "Making the film was like going to therapy, an incredible process of discovery and journey. It made me realize who she is, who we are together and who I am."
With his mark already made in photography and music videos, the next logical step is feature film. He's been passionate about cinema since he was a child, weaned on Fellini, Antonioni and Bertolucci. Blow-Up and 8½ are "seminal movies" for him. "I reference them every time I do anything creative, in some way." 1937, a short film he directed in 2008, competed at the Venice Film Festival, and in 2009 he was nominated for a Young Director Award at the Cannes Lions advertising festival, for a viral video he made for Ray-Ban. In terms of a feature film, the question for Carrozzini is not if but when. He's not sure of the answer (yet).
"I met and spent some time with Polanski," he says. "He told me, when you make a film, make sure you have a real reason to do it. And I kind of never forgot that. I also shot this cover with Angelina Jolie, and she reiterated the sentiment. She said, 'Compared to acting, it's such an undertaking to direct a film … it's two years of your life. Just make sure that it really means something to you.' I'll make sure."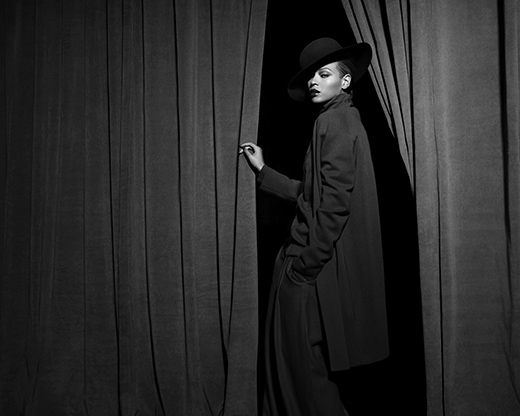 —