Chef Ken Senju of Beverly Hills' acclaimed Matsuhisa, the cornerstone of the Nobu restaurant chain, shares a favorite recipe in honor of Father's Day.
Ken Senju's Seared Tuna Salad
INGREDIENTS
Big Eye tuna  6oz
Yellow beets 1 pc
Asparagus 6pcs
Baby spinach
White onion (half)
Sauce for the tuna
Soy sauce 50ml
Rice vinegar 25ml
Lemon juice 1 teaspoon
Yuzu koshou 1 teaspoon
Sauce for spinach & beets
Olive oil 75ml
Yuzu juice 25ml
Black pepper (pinch)
DIRECTIONS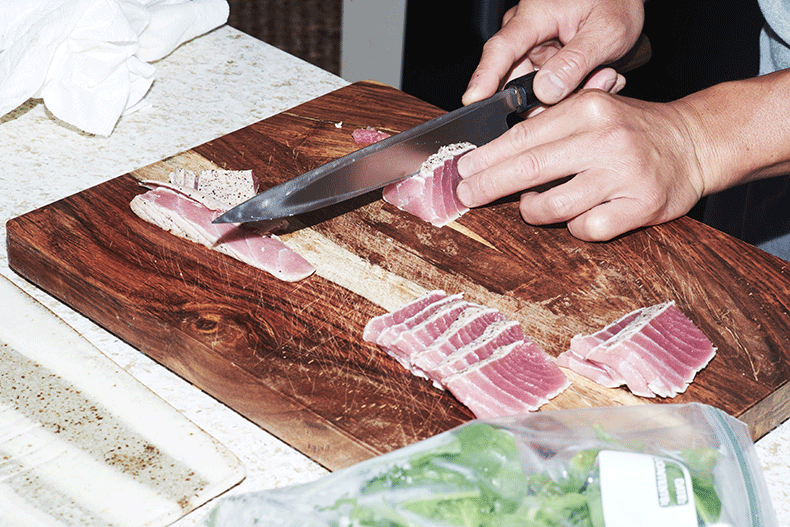 Tuna
Salt and pepper the whole tuna and then pan-sear all sides only for a few seconds.  Immediately place into an ice bath for 5 minutes.  Dry the tuna with a paper towel. Then cut the tuna into thin slices, slicing it in the direction going against the vein
Yellow beets
Wrap in aluminum foil then put it in the oven (350 degrees) for an hour and a half (Depending on the size). Leave it out to cool, then peel the skin and cut.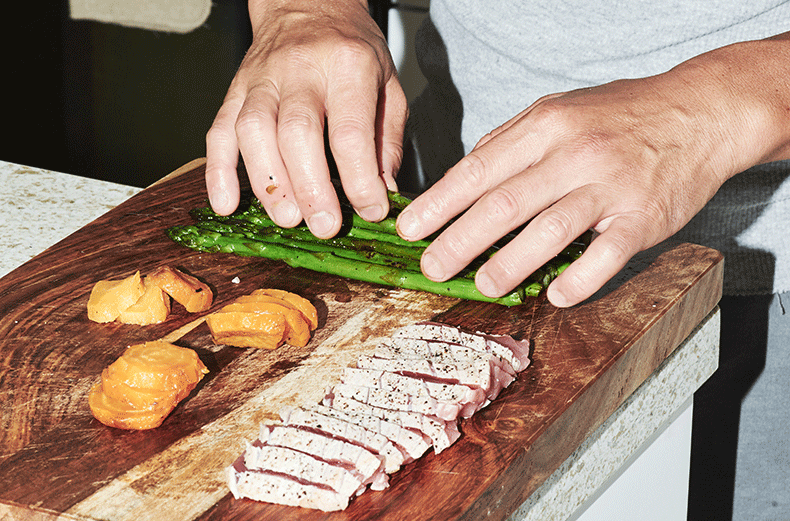 Asparagus
Sauté with olive oil and salt and pepper.
Crispy onion
Cut the raw onion into thin slices and then rinse them under cold water. Drain and then dry the onions with a paper towel. Dust the onions with equal parts flour and corn starch. Fry them in 280 degrees until golden brown.