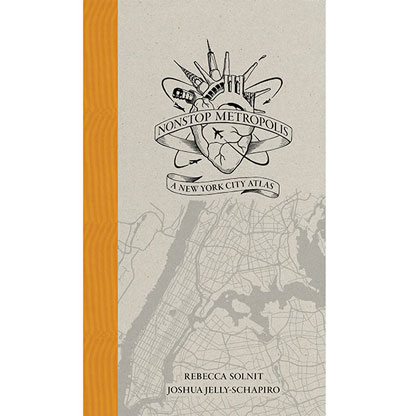 Nonstop Metropolis by Rebecca Solnit
University of California Press
Rebecca Solnit is, to put it bluntly, one of our heroes. Known for penning cultural histories and searing critical essays, this third and final installment of her atlas series tackles the lesser-known histories of New York City. Filled with beautifully illustrated maps, Nonstop Metropolis is enchanting, engaging, and teaching us so much about a city we thought we knew!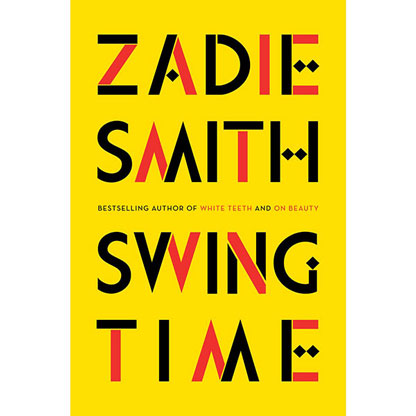 Following two girls from North London as they bond over their love of dance, Swing Time is Zadie Smith's fifth novel, but is her first written in first person. Our narrator remains nameless, some may say "shadowy", as she interacts with three very strong female relationships in her life. Her oldest friend, who she met in dance class as a child, her fiercely independent and politically active mother, and her employer, an international pop star Aimee (think Madonna), all challenge her perception and understanding of herself. Ruminating on rhythm, movement, and female friendships, we love how Smith explores race, privilege, and identify shifting across time and space.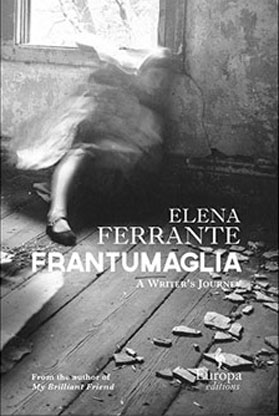 Frantumaglia: A Writer's Journey by Elena Ferrante
If you are anything like us, you've probably had a taste of #FerranteFever at least once since My Brilliant Friend was published in the U.S. in 2011. The anonymous Italian author writes with verve, unafraid to show the passionate, if not always attractive, side of life. She made headlines, often compared to fellow international literary sensation Karl Ove Knausgaard, but with one major difference– she had no intention of being a public figure, keeping her identity hidden. As if anticipating the obsession with her unveiling, Frantumaglia, a Neapolitan dialect word meaning "bits and pieces of uncertain origin which rattle around in your head not always comfortably," is a collection of her nonfiction writing organized into letters, essays, interviews, and reflections that gives readers a deeper look into the mysterious writer and her brilliant mind.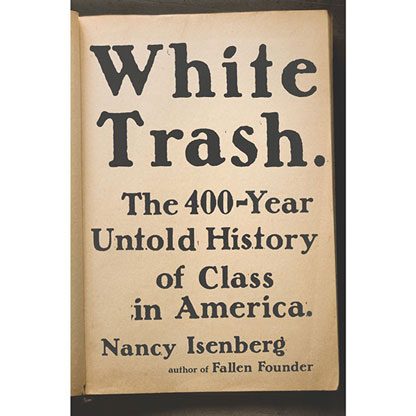 In the wake of Trump's election, there has been intense conversation about the position of the white working class. Isenberg's analysis of this complicated cultural and economic group is perfectly timed for the discussion of American identity politics. Indeed, the white working class has been at the center of our political system for years. White Trash opens up the dialogue for a much larger picture of racial and wealth inequality in this country, and is a welcome companion to understanding America's roots.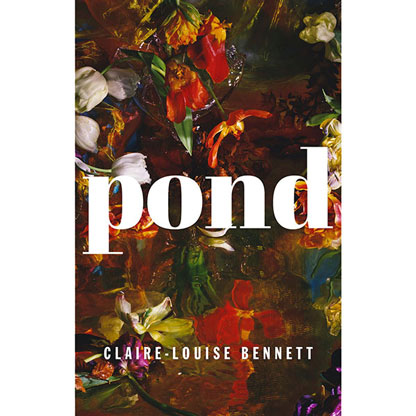 Deceptively thin, this book of poetic meditation-like pieces does away with genre. Channeling fragments, short stories, and narrative at times, Pond asks us to savor each word Irish author Bennett writes. From the inner monologue of a fairly solitary and eccentric woman, she finds vital connection and kinetic energy with her surroundings and the physical world. Pond contains the kind of writing that plops you into someone else's head and leaves you thrilled, if not slightly off-balance, to look around for a while.
—