"I draw every day, carefully keeping all my ideas," Kim explains. "Once a concept becomes clear, I start to make pieces. I don't normally use other visual references—I listen to music. My memories and emotions serve as inspiration."
The mystical and superstitious Korean traditions Kim learned during childhood may have played a part in her decision to study theater and performance at the prestigious Central Saint Martins College of Arts in London instead of practicing traditional studio skills. Ritual celebrations, including special food and dress, are part of a Korean upbringing and have deep meaning. Even birthdays are colorful customs with (perhaps subconscious) theatrical flair.
"I chose to study theater design for performance because I wanted to be different from others," Kim demurs. "My course of study allowed me to direct, design, work hard and draw more. The theater is a total platform for art."
While Kim would love to someday complete a project that includes music and film, for now she is happy creating her signature graphic works on paper and soaking in all the alternative film and performances that Europe has to offer. She counts the hipster ennui classic "Stranger Than Paradise", directed by iconic New Yorker Jim Jarmusch, as a favorite flick, as well as the more recent "Noi the Albino" by director Dagur Kári—a very Icelandic take on teenage isolation and the end of the world.
When it comes to the stage, Kim notes the work of Ultima Vez, a contemporary dance company founded by choreographer and filmmaker Wim Vandekeybus, and also James Thiérrée, a French circus performer who happens to be the grandson of filmmaker Charlie Chaplin and the great-grandson of playwright Eugene O'Neill.
However, when asked to define her own technique, Kim skirts the issue. She prefers to blur the lines between what is considered traditional drawing and painting, tasking her generation of artists to do the same.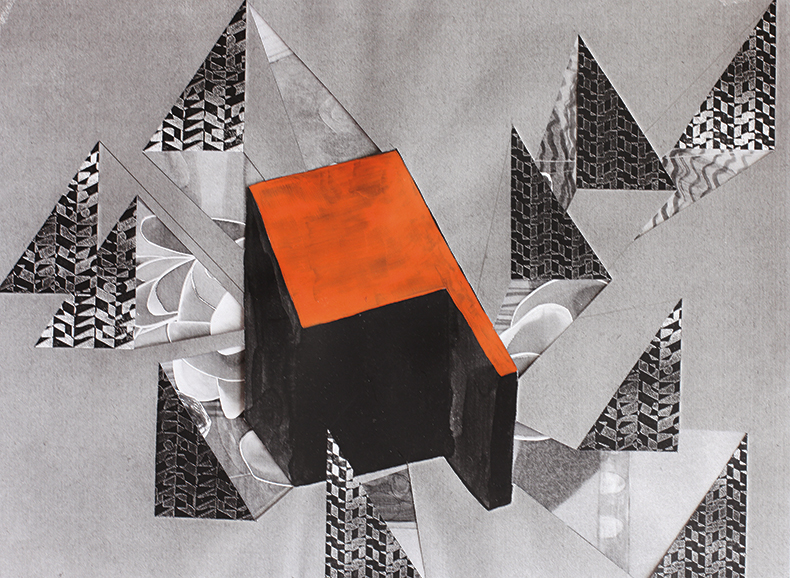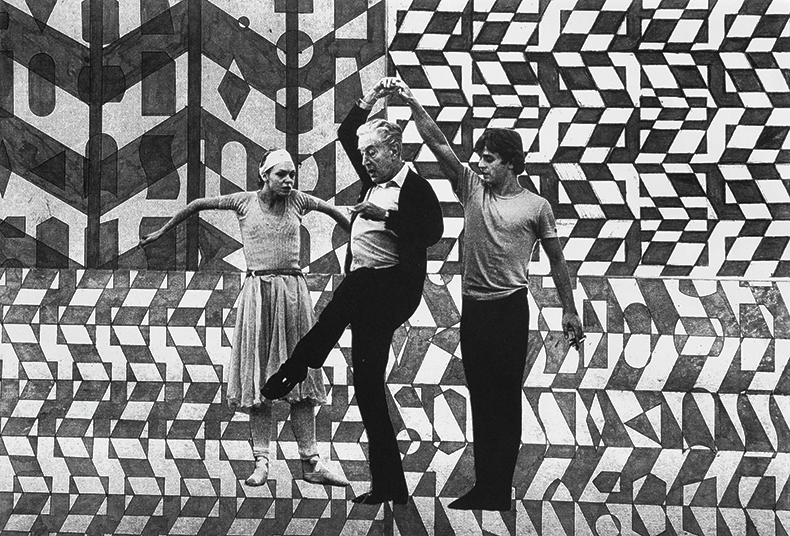 "I personally don't like to divide the genre," 32-year-old Kim explains. "My generation doesn't define what we do every day. We just live it up. My art has become boundless. It could be drawing, it could be painting. It's just part of living my life."
Free association is, in fact, a large part of Semi Kim's work. She creates her architectural landscapes by drawing, tearing and collaging with pencil, ink and glue. Figures appear in some of her early work, but recently her compositions have favored graphic pattern and representational shapes. Sometimes, as in her 2013 "Drawings in Repetition" series, triangles represent mountains, brushstrokes mimic water. Kim's cool blue color fields of texture rely on the power of negative space. Though seemingly simple and spontaneous, there are often several layers involved in her process. She likes to include photocopies of drawings she has used or discarded as part of other work, breathing new life into an older idea or sketch. Kim loves what this process represents— in this case, a human feeling or emotion you may have again and again. Even the concept of time is recognized here, as meticulously placed hits of intrigue—a literal blueprint to the architecture of thought.
"I never get bored with blue," Kim concedes. "Never! People feel free in general when they carefully look at the sky or the sea, and I'm not exceptional, I guess. I will have an adventure with many other colors this year."
When she's not preparing for a show, Kim enjoys publishing small books and catalogues with her friend Alexandre Thumerelle, an owner of 0fr. bookshop in Paris, an indication of work to come.
—